Amazon Kindle Lighted Leather Cover
Let there be light
Yes, it's expensive, but Amazon's top-of-the-line Kindle 3 leather-covered folio-style case isn't just an overpriced luxury item. It also has practical value, thanks to a built-in, slide-out LED lamp.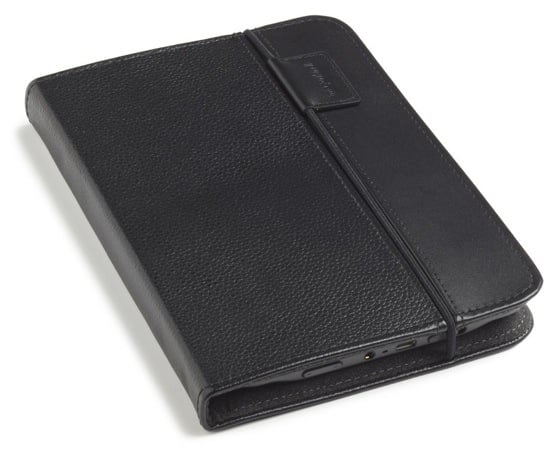 The Cover is soberly good-looking, no arguing with that
I sat up in bed with it one night, and can attest that it does indeed provide adequate illumination that nonetheless won't disturb your other half snoozing next to you.
The light has to be fully extended to engage its hidden power switch - there's no separate trigger - and it can be fiddly to extract. Amazon, it needs a better grip.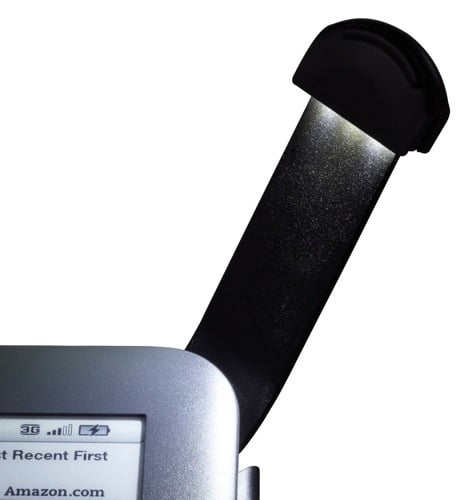 The LED lamp slips out of the top right corner
But since it's powered by the Kindle itself, there's no need to faff about with AAAs or making sure that a separate battery is charged. Of course it'll drain your Kindle's power, but not at an inconvenient rate.
As a case, the Cover holds the Kindle tightly, locking the e-book reader into place, though it's thicker than it needs to be, even allowing for the light mechanism. The cover is thick and will clearly take some punishment, as witness by the couple of times I dropped it.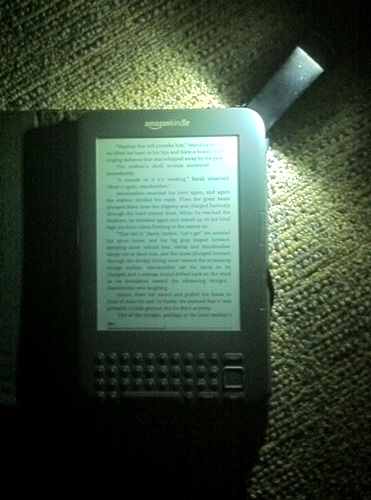 Decent illumination in a darkened room
There's a fabric-covered elastic band to keep it shut. Cut off the leather Amazon label on the cord, though, it'll irritate you otherwise.
The only downside, for me, is that it effectively makes the Kindle a little heavier and more bulky to hold. But it does make it less obvious to others what you're carrying around. ®
More Accessory Reviews

Zomm
wireless
leash
Griffin
PowerDock
Dual
Razer
StarCraft II
Sony
Ericsson
LiveView
Monster
iPad case
round-up

Amazon Kindle Lighted Leather Cover
Folio-style case with integrated illumination for late-night reading.