Audible difference
The marketeers have labelled it "Hypersonic" – and that's a pretty accurate description. The soundtrack, rebuilt from original elements, has been remastered in 24-Bit, 192kHz Dolby TrueHD. 

This eclipses what you get with regular film releases, which are routinely mixed and mastered at 24/48kHz resolution.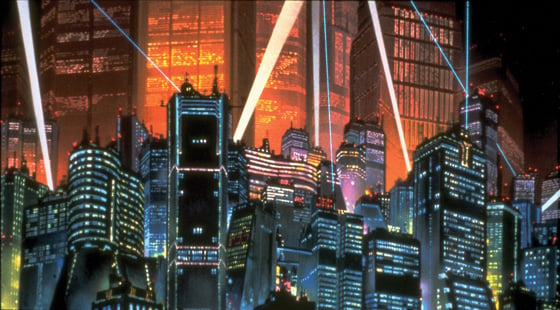 Multiple soundtracks are on the disc to compare and contrast
Once loaded, the movie defaults to the English language Dolby TrueHD dub, but you'll need to flick on the subtitles and jump straight to the Japanese TrueHD track to hear this high resolution mix. 

The phenomenal audio remastering job has been overseen by Akira's composer Tsutomu Ohashi (sometimes known by his pseudonym Shoji Yamashiro). He says he took on the project to create the "ideal audio experience." Job done, Ohashi-san.
Not only does the extended frequency response make Ohashi's memorable, pounding score richer than Kobe beef, it enables you to listen to the very fabric of the soundtrack itself. Everything is louder and sharper; it becomes super-easy to pick out the jet engine roar blended with Harley Davidson, used to create the sound of Kaneda's iconic red motorbike.
To hear just how much things have changed, the film's original two-channel Japanese PCM mix is also available on the disc. It's flat and empty in comparison. A DD5.1 Japanese track is also included.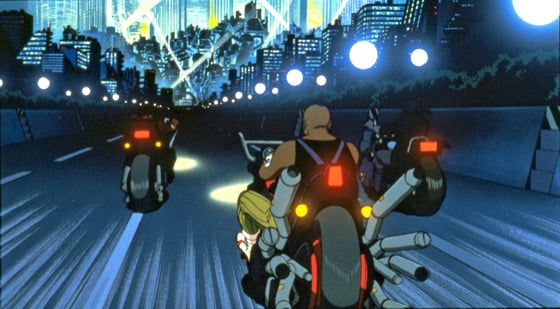 Definitely a sound investment to showcase your home theatre audio
The caveat is that Akira's Hypersonic fidelity probably won't be appreciable on a mainstream all-in-one home cinema system. But if you have high-end AV kit, here's a platter that'll really test its mettle. Crank the volume and it's like having a sonic enema.
Outside of the film itself, there's not much in the way of extras on the Blu-ray: just a handful of short trailers and the director's storyboards, all 737 pages of them.
Verdict


There may be elements which haven't dated well, but Akira's iconic character and vehicle designs still elicit fanboy glee. To finally see them on Blu-ray is quite a treat. Even without the Hypersonic hyperbole, the movie still has the power to blow your socks off. Chapter 5's chase sequence, which is a symphony of roaring motorcycles and explosions, is just darn good fun. And that's often something that's often overlooked when discussing Akira.

 ®
More AV Reviews…

Arcam
FMJ AVR400
AV receiver
Panasonic
SC-BTT775 Blu-ray
home theatre
Tron: Legacy
3D Blu-ray disc set
Six... budget
Blu-ray players
Group Test
AV Receivers

Akira Blu-ray remastered disc set
Katsuhiro Otomo's anime classic remastered UK release, featuring a high-resolution soundtrack.