The UK's first gold-dispensing ATM machine has been installed at Westfield shopping centre in London.
The Gold to Go hole-in-the-wall was unveiled today at London's biggest shopping centre, where it will dispense various sizes of 24-carat gold coins and bars. The machine also updates the prices every ten minutes, keeping the profit margin in-line with the ever-changing rate of bling blocks.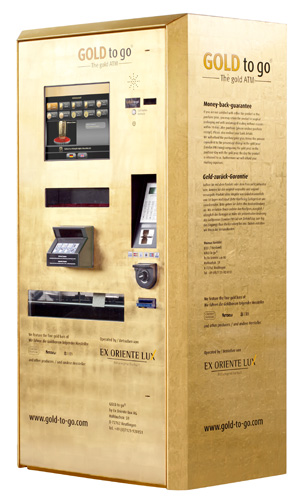 Prices range from £40 - enough for a 1g gold bar, to just over ten grand, for a 250g bar. Try feeding that into the machine in five pound notes...
Unfortunately, we're unlikely to see any 2-for-1 accidents in these dispensers and I wouldn't like to speculate on the consequence of shoulder barging. There are no guards, but plenty of reinforced steel and a hi-tech alarm system.
The company pulling the strings is Ex Oriente Lux, which has already fitted similar dispensers in Germany, Italy, Spain, the US and the UAE.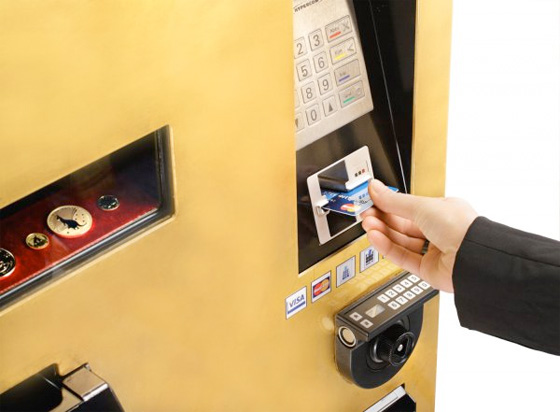 The only time I've been excited about gold bars in vending machines, though, was when Cadbury decided to bring back the caramel Wispa a few years ago. But what the heck, I'll have a G please, Bob. ®