Review There was a much-used gag in Warner Bros' Road Runner cartoons, where Wile E. Coyote would paint a tunnel and road onto a cliff face – and then watch in confusion as a truck drove through it. This 65in Panasonic plasma creates a similar illusion. Its pictures are so large and sharp it's easy to be convinced of their reality.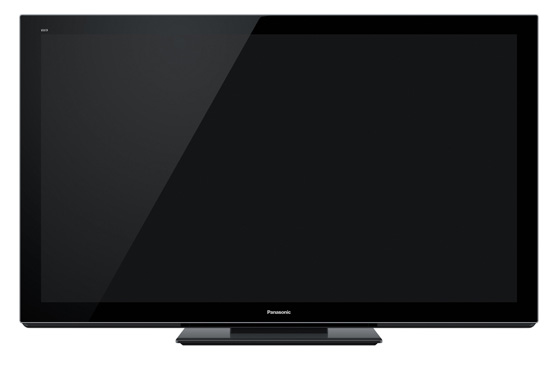 Flagship behemoth: the Panasonic TX-P65VT30 has 65in plasma panel
Like all VT30s model, the TV has both Freeview HD and Freesat tuners. For this audition I opted for Freeview HD – the set was just too large and heavy to drag to my satellite feed. Indeed, it was a three man lift just to get it out of the box and onto the pedestal stand. While super-large LED TVs tend to be unfeasibly light, this is an old school backbreaker, tipping the scales at 63kg when perched upon its stand.
Rear connectivity features four HDMIs, component, phono AV, Ethernet, three USB ports and Scart. Wi-Fi isn't built in, although Panasonic bundles a USB Wi-Fi adaptor in the box. Also included are two pairs of the brand's TY-EW3D2ME active shutter 3D spectacles.
 The hefty remote control is a step above the Panasonic norm, beautifully finished with red backlighting.


As befits a range leader, the TX-P65VT30 is equipped with all mod cons; every feature in the brand's TV feature arsenal gets a look in. 

Net connectivity comes in the shape of VIERA Connect; it's here you'll find BBC iPlayer, YouTube and other streaming IPTV content sources.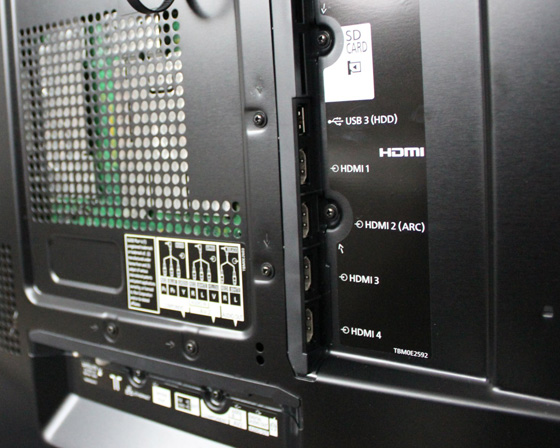 Back panel features four HDMI slots – no built-in Wi-Fi but a USB dongle is included
The set can also do light PVR work, recording to an attached external USB hard drive or inserted SD card, and there's a video implementation of Skype, for those with a dedicated Skype-cam.