The user interface is good enough. Panasonic appears to be conducting a rolling refurbishment of its UI: there're some nice, sharp menus and the multimedia playback presentation looks great, but the TV guide remains a throwback. Without a live TV window, it just looks tired. If this EPG survives through to another season of TVs, I'll eat my shoes – there has got to be something better on the drawing board in Osaka.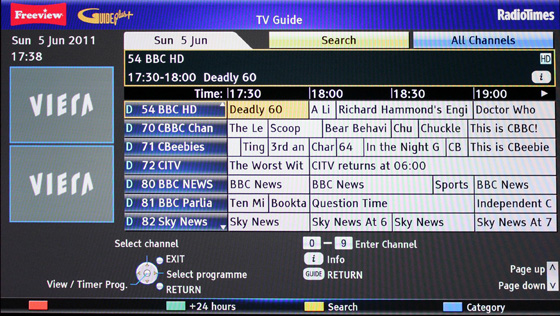 TV guide
On the plus side, streaming media support is top notch. The TV speaks fluent AVCHD, AVI, MOV and MKV to both local USB and networked devices. It will also pull and display album art and all relevant artist/album metadata when playing MP3 files.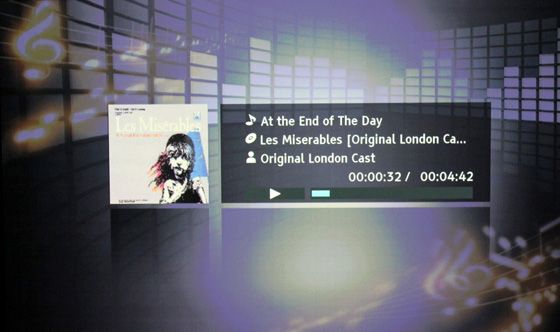 MP3 playback
This screen's raison d'être is visual impact. And when it comes to picture performance, the TX-P65VT30 stomps Godzilla-like over the competition. If you're looking for hi-def with cinematic depth and clarity, then you've found the right telly.