Filter feeder
While the Infinite Black Pro panel can be found elsewhere in Panasonic's plasma offerings, it's bolstered here by the self explanatory High Contrast Filter Pro – a turbo-charged version of the vanilla flavoured High Contrast Filter found in the step-down GT30 and other models. Black levels are suitably extreme.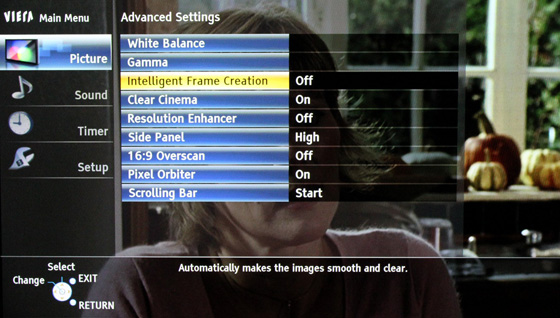 Advanced menu
The picture engine itself is built around Panasonic's IFC (Intelligent Frame Creation) 600Hz Pro sub-field drive. This isn't required to improve motion resolution, but it does do a powerful job curbing horizontal, diagonal and vertical picture judder. Unfortunately, it also bequeaths motion artefacts of its own and makes everything look kind of slippery. I tend to prefer IFC Off as the inherent panning judder is the lesser of two evils.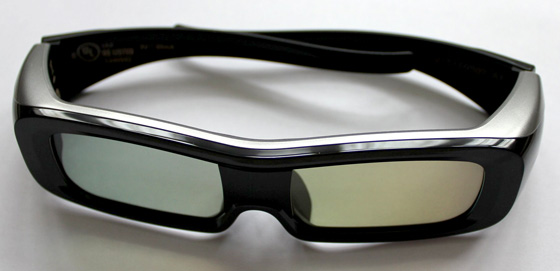 You get two pairs of active shutter glasses to view any 3D spectacle
Naturally, the sheer size of this panel can have a detrimental impact on viewing. Any 65in screen will be very intolerant of low bitrate channels, but this Panasonic relishes good sources like Sky HD and Blu-ray. 
Moving picture resolution, with or without IFC engaged, is a full 1080 lines. Colour gradations are smooth and hues are vibrant.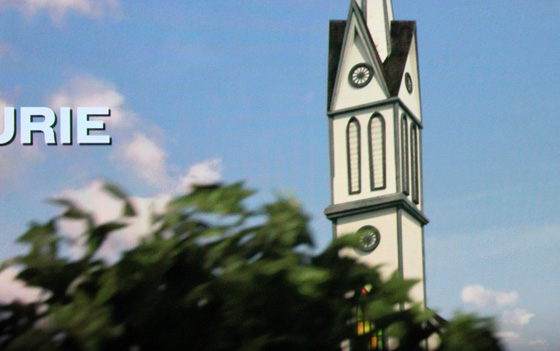 Crosstalk free 3D
Challenging Blu-ray test footage of an artfully lit violin and saxophone revealed rich wood textures alongside believable, glinting brass. 2D image clarity is sublime.

 The TX-P65VT30's 3D performance is also excellent. Despite its width, crosstalk double imaging is noticeable only by its absence.