Giant pandas could starve to death as climate change wreaks havoc on their only food source, bamboo.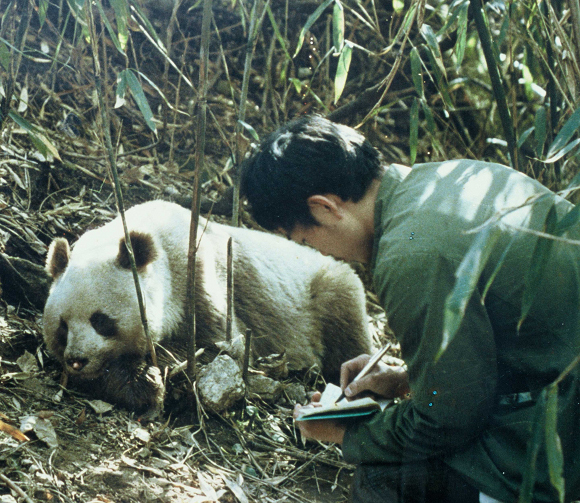 Better eat that bamboo, might not be around next century. Credit: MSU
Everyone's favourite kind of bear is already living in shrinking habitats as human encroachment narrows their living space, but now people can endanger pandas in a new way if they don't do anything about climate change.
Changing weather could affect the most common species of bamboo in the prime panda habitats of northwestern China, according to a new study. The boffins ran through possible scenarios of climate change in the Qinling Mountains in Shaanxi Province and found that even the most optimistic one would effectively make the area inhospitable to pandas by the end of this century.
Around 17 per cent of the remaining wild population of giant pandas are Qinling pandas, which differ genetically from others. Their geographic isolation is particularly valuable for conservation, but it also makes them more vulnerable to climate change.
However, it's not just the pandas that will suffer if bamboo starts disappearing. Bamboo only flowers and reproduces every 30 to 35 years, making it a difficult plant to stake your life on. Despite this, bamboo provides food and shelter for other wildlife in the forest, including endangered species like the ploughshare tortoise and the purple-winged ground-dove.
The boffins aren't too worried about bamboo dying out for now, because so much conservation money is raised to protect the panda, but if it does happen, human development prevents the bears from finding a path to the next habitable area.
"Climate change is only one challenge for the giant pandas. But on the other hand, the giant panda is a special species. People put a lot of conservation resources in to them compared to other species. We want to provide data to guide that wisely," Mao-Ning Tuanmu, recently of Michigan State University, said.
The study was published in Nature Climate Change. ®