Android App of the Week I've been using ALK's CoPilot 8 for Android since I reviewed it in these pages back in 2009. I liked it a lot then and still do. So when ALK announced a major upgrade, my ears pricked up.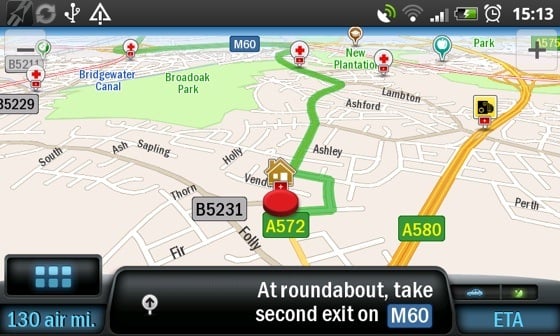 CoPilot Live's nav screen is tidier than before
The first thing you notice about Premium is the redesigned menu system. I'm not sure it's an improvement because the on-screen buttons are quite a bit smaller and less finger-friendly than before. Thankfully, the navigation screen has been tidied up more successfully.
Major functionality upgrades include the Wikipedia POI search facility, which is a bit of an eye-opener. I'd never really given much thought to how many locations are now in Wikipedia, complete with latitude and longitude. The answer is, a lot.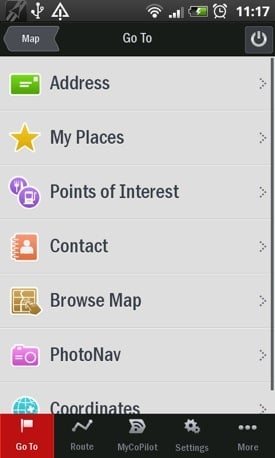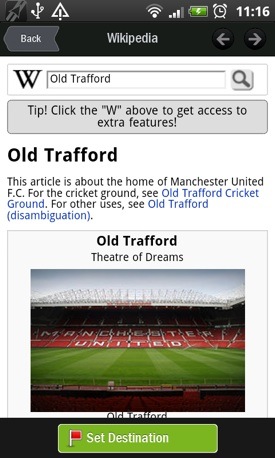 New release, new menu (left) - and new Wikipedia POI info (right)
Also new is the alternate route calculation facility, common now on many standalone satnavs and overdue in CoPilot. Another useful new feature is "drag routing" which lets you finger-drag the course of a route on the map to include a new waypoint.
Live traffic and fuel price data can now be purchased from within the app at £9.99 and £4.99 for 12 months, respectively. I think ALK has missed a trick by not letting customers buy on a day-by-day or month-by-month basis.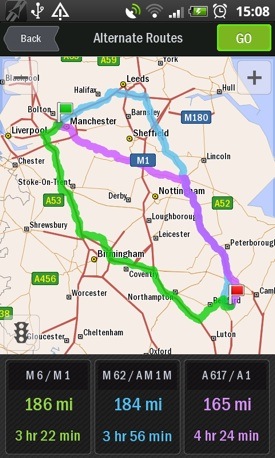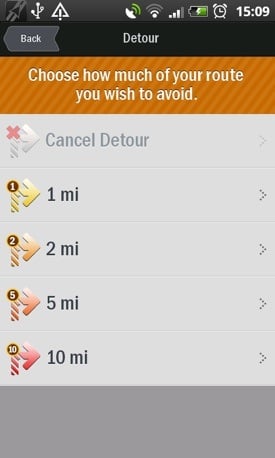 Alternative routes are offered (left), and there's a handy distance-based detour tool (right)
In keeping with the current obsession with social networking, you can now post your travel details directly to your Facebook and Twitter accounts should you wish to.
The actual mechanics of navigation are much the same as before, but since they weren't broken ALK didn't need to fix them.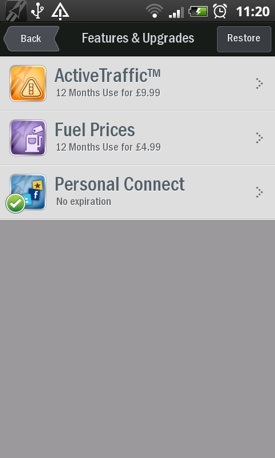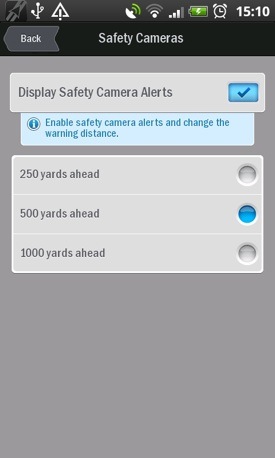 Up-to-date traffic and petrol price info cost extra
The maps are a little richer but still clear and easy to follow. Routing decisions are reliable and vocal guidance succinct - if sometimes repetitious - and you get a selection of seven free voices and full text-to-speech support, though only with the synthetic voice.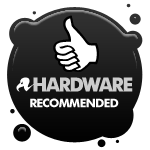 At £24.99 - by the time you read this the £12.49 introductory offer will have expired - CoPilot Premium is only £2.50 more expensive than CoPilot 8. That makes it the best navigation system available for Android but don't feel you have to replace CoPilot 8 if you already have it on your phone - it's not that much of leap forward. ®
Size 16.3MB (Application) / 12.3MB (Data) / 175MB (Maps)
App2SD Yes

We make our of the best Android smartphone and tablet downloads every Tuesday. It you think there's an app we should be considering, please let us know.
More Android App of the Week Winners

Lightbox
Formula 1
Dolphin
Browser HD
NHS Direct
Folder
Organizer

ALK CoPilot Live Premium HD
Great smartphone satnav app just got better.
Price:
£24.99 (UK & Ireland) / £49.99 (Europe) RRP
Similar topics