Virgin Media to integrate Spotify across multiple platforms
Tunes up TVs, PCs and mobiles
---
Virgin Media has done a deal with digital music supplier Spotify, announcing an agreement that makes Virgin the only provider offering the service across multiple platforms.
The deal, which has been on the cards for a while, will see Virgin integrate Spotify into its cable television service and delivered through an app that'll run on its TiVo-powered set-top box.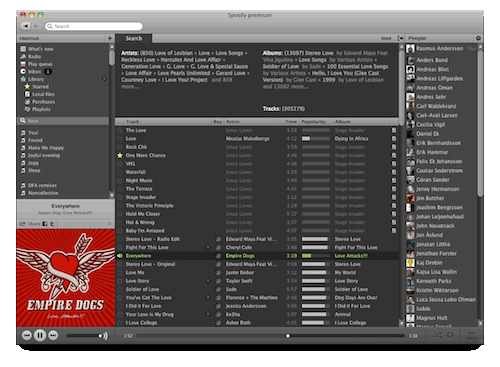 Virgin's broadband customers will also be able to get discounts on Spotify Unlimited, or ad-free Spotify on Macs and PCs, as well as Spotify Premium, which brings the service to customer's mobile devices.
Those who use Spotify through Virgin Media are eligible for special promotions, exclusive features and extra content. Already got a Spotify account? You'll still be able to take advantage of these deals if you access the service over a Virgin connection..
Virgin Media will launch its Spotify services within "the coming months". ®