iOS App of the Week I've tried a number of 'remote desktop' apps that allow you to control a Mac or a PC from an iPhone or iPad, but their performance over a wireless network has always been too sluggish for them to be of much practical use.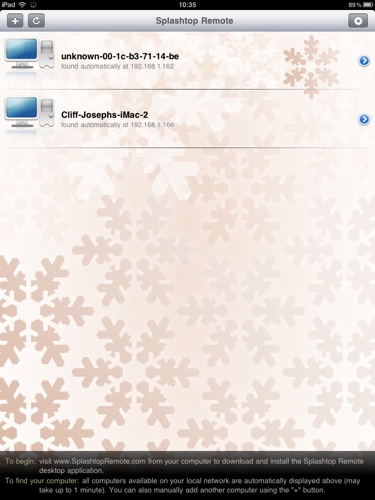 Set-up is effectively automatic on the iDevice
Not surprisingly, then, I was quite sceptical when the recently updated Splashtop was claimed to be fast enough to even stream watchable Flash video to iOS devices. And to other devices - Splashtop Remote Desktop is available on Android too.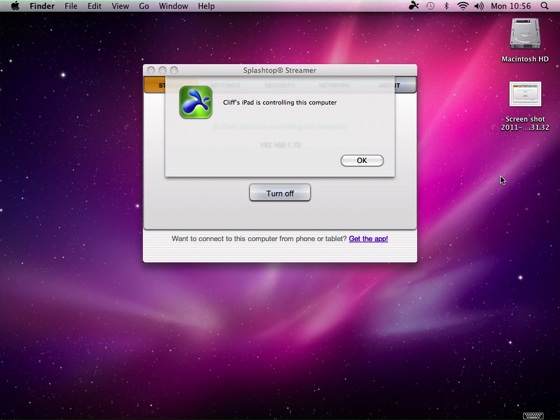 Taking control, remotely
However, the inability to watch films in Flash format on my iPad using my LoveFilm account is a never-ending annoyance, so I decided it couldn't hurt to check out the demo version of Splashtop.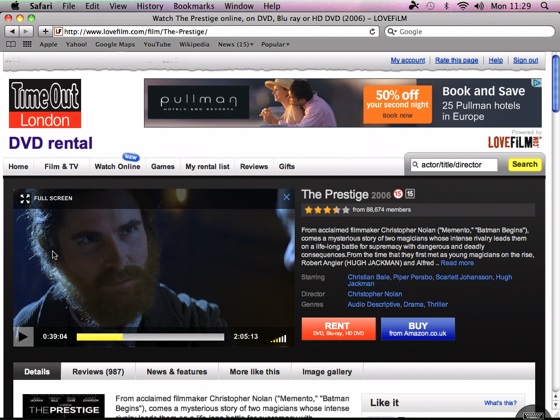 Flash video running in a browser on a Mac on an iPad...
The demo version only allows you to connect to your Mac or PC for five minutes at a time, but that was long enough to convince me to cough up £1.79 for the full iPad version. The iPhone version only costs £1.19.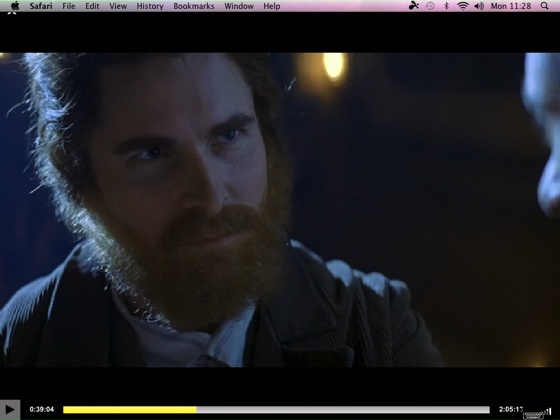 ...even full screen
Like most remote access apps, Splashtop consists of both an iOS app and a server program that you install on your computer. Setting everything up is very easy, as the iOS app can automatically scan your wireless network to detect computers that are running the server. All you need to do then is to create a security password and just let Splashtop take control.
Needless to say, Lovefilm was my first port of call and my gob was genuinely smacked to discover that I really could stream films to the iPad at perfectly watchable speeds.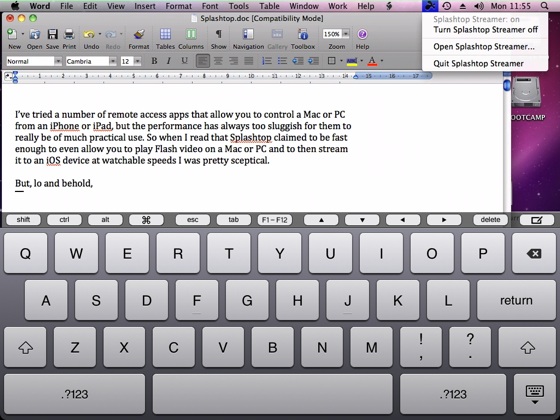 Splashtop is not just for entertainment apps
After that, firing up Word on my Mac and finishing off this review on the iPad was a piece of cake.
Splashtop does have some rough edges: some of the multi-finger commands used to mimic mouse or keyboard controls on the iPad's screen are a bit clumsy, and it needs an easier option for showing and hiding the Dock on a Mac desktop.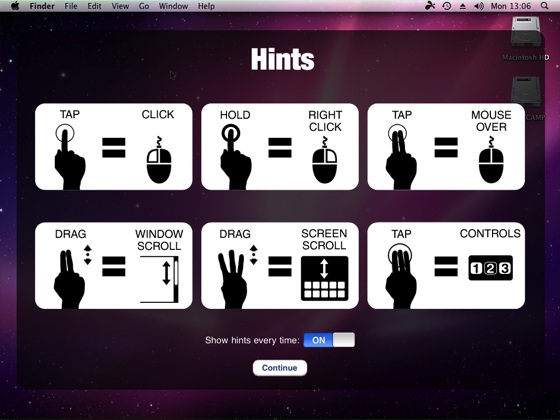 The mouse-mimicking gestures can be tricky to master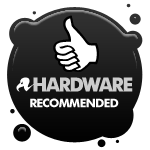 However, I can't fault the speed and responsiveness of the app itself, and definitely recommend it as the most impressive of the remote control apps currently available. ®
We make our selection of the best iOS smartphone and tablet downloads every Thursday. It you think there's an app we should be considering, please let us know.
More iOS App of the Week Winners

OverDrive
QuickOffice
Snapseed
EQu
Napster

Splashtop Remote Desktop
Run your computer's apps remotely using this own on your iDevice.
Price:
£1.79 (iPad) £1.19 (iPhone) Free (demo app) RRP