Review I have always been a fan of ThinkPads, ever since my father brought home a beaten 560e featuring a 150MHz Pentium which was rejected from the corporate pool due to travel abuse. Even though half of its 1GB disk was bad sectors I ran it well into this century and with all the cheap tat that is flooding the market these days, I've not used anything that felt quite the same.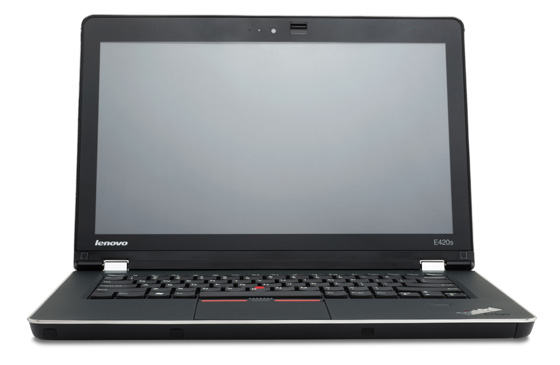 Business values with a consumer style: Lenovo's ThinkPad Edge E420s
Now though, I have my hands on the Lenovo-built ThinkPad Edge 420s which seems to hark back to the good old days of the IBM ThinkPad era. There are no gimmicky features to be found here, except perhaps the fingerprint reader. The TrackPoint 'nipple' is a comforting sight, yet now somewhat redundant with the multi-touch trackpad also fitted to the E420s.
Although this arrangement are effectively provides two mice, fortunately Lenovo hasn't tried to cram in a second keyboard. Instead, it has produced a very comfortable keyboard with ample-sized keys and great tactile response which, although it isn't backlit, does feature a keyboard light mounted above the screen.
The shell has a matte soft-touch finish and features actual chromed metal edge trim – a flourish to broaden its appeal beyond the boardroom. Indeed, the E420s certainly maintains the impression of quality that is associated with the brand. Even the sound is better than most, listenable rather than tinny and supporting Dolby Home Theatre.

Core i3 and i7 versions also available
The unit I have here is the almost-top-spec model equipped with an Intel 2.3GHz Core i5-2410M CPU, 4GB 1333MHz DDR3, 2GB ATI Radeon HD 6630M and 320GB 7200RPM Seagate HDD. All of this kit will set you back around £900 if the current sale on Lenovo's on-line store continues .