While the news will prompt an uncomprehending look from 99 per cent of Brits, the few remaining fans of Sony's MiniDisc format will mourn the MD Walkman's passing when production ceases in September.
Last year, Sony canned production of cassette Walkman players.
The MD Walkman was launched in Japan in 1992, and that's one of the few places where you can still buy a player outside of eBay.
But not enough folk are doing so, and Sony is knocking MiniDIsc Walkman production on the head, Japan's Nikkei newspaper claims today.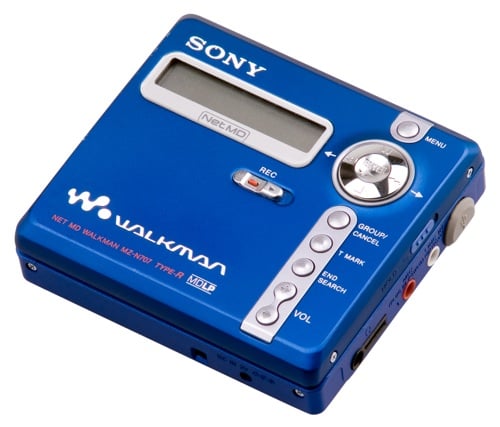 MiniDisc was one of a number of formats launched to supersede the compact cassette, DAT and DCC among them. Only MiniDisc prospered as an audio format. DCC was quickly killed. DAT found a home not in audio but as a data back-up medium.
Having splashed out on CDs, punter seemed unwilling to buy into a second new format solely for mobile audio usage. Especially when cassettes were cheap and you recording your CDs to them was so convenient.
Nikkei says that, as of March, Sony had sold around 22m MD Walkman units - even today, with the shift to phones in full swing, Apple sells more iPods than that it in a single year.
Still, at a recording medium MiniDisc was a hit, and Sony will continue to make both discs and MD-compatible hi-fi kit. ®