Review Toshiba is pushing the envelope in the world of TV technology. From its growing preoccupation with auto-stereoscopic (glasses-free 3D) screens, to cerebrally smart TVs that use Cell and CEVO processors for multitasking and advanced picture processing, the brand seems desperately keen to take television to the next level.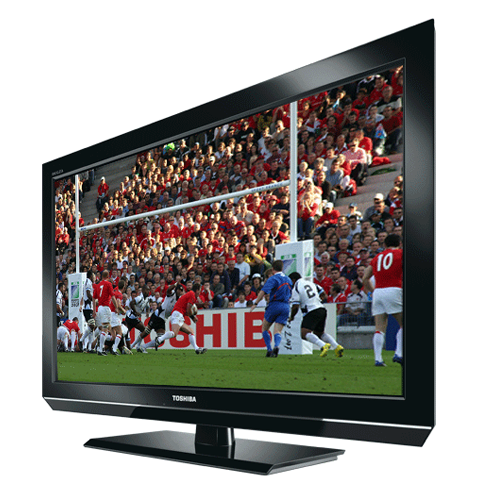 IPTV on the cheap: Toshiba's Regza 42RL853
Unfortunately, there's not been too much in the way of actual product from these endeavours – just lots of prototypes and early samples. Doubtless these groundbreaking screens will come to market eventually for TV viewers, but in the meantime you'll either have to wait for its Qosmio F750 glasses-free 3D laptop to appear in August, or forget the spec-less 3D lark and invest in one the brand's mass-market displays, which it continues to churn out, such as the Regza 42RL853.
This modestly priced Freeview HD-enabled Tosh telly is, nonetheless, worthy of note. It sports a new LED edge-lit panel, has net-connectivity and offers above average picture enhancement in the shape of Resolution+. Yet out of the box, the omens are not so good. The back panel fits like a pair of loose pyjamas, as there's a fair amount of flex in the back plastic. The screen itself though is darn slim, just 40mm deep.
The Toshiba Regza 42RL853 may look much like any other budget flatscreen but connectivity is good: four HDMIs (one side-mounted), Scart, component, Ethernet LAN, stereo phonos, PC input and a digital audio output. There's also a single USB input which offers some limited media playback functionality.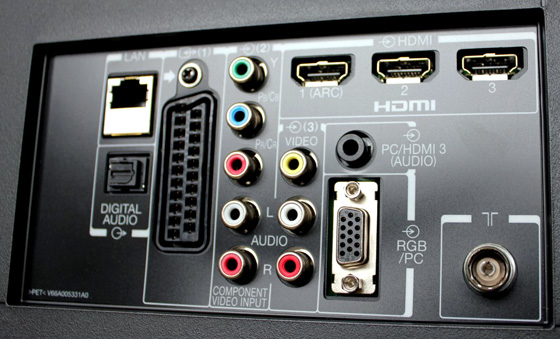 For wireless use you need the optional WLM-10U2 USB WLAN adaptor
The screen's user interface is simple in the extreme: just an island of menus that float centre screen. There are tabs for setting picture and sound, as well as accessing its internet-connected 'applications'. It's from here that you can browse BBC iPlayer, YouTube and photo website Flickr. The TV EPG is huge, not wasting any space. There's no live TV window, but audio does carry on in the background.
Sponsored: Ransomware has gone nuclear