Western Digital to offer Windows-based small storage
Wants a piece of that Soho pie action ... mmm
SOHO, SOHO, it's off to work we go... Western Digital is using Windows Storage Server to build a small office storage offering.
The SMB storage market is set to grow faster than the general IT market and WD wants a piece of that pie. WD will base its SOHO (small office, home office) offering specifically on Microsoft's Windows Storage Server 2008 R2 Essentials but, beyond that, it is not saying much at all.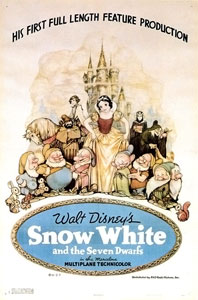 WD plays Snow White, with channel
guys as the wicked stepmother...
Windows Storage Server is a network-attached storage (NAS) server product that supports up to 25 users in an appliance-style environment.
Thomas Gallivan, its VP for SMB branded product marketing, had this to say: "WD will offer storage solutions for small business that provides centralised, online shared storage capable of meeting the storage requirements of the small business owners in today's fast paced business environment."
What does this mean in practice? Here's our thinking:
2-bay desktop with 3.5-inch drives – yes and little channel conflict with retail sales.
4-bay desktop with 3.5-inch drives – ditto, and maybe a 2.5-inch HDD version for a more compact appliance. Some additional channel conflict could ensue.
Rack-mount form factor – possibly, but this does mean even more channel conflict.
As an example of potential channel conflict, Iomega ships its StorCenter px4-300d network storage box with four bays and 3TB drive support. There is a 6-bay version of this desktop form factor product, and also 4-bay and 12-bay rackmount versions. If WD goes head-to-head with Iomega, EMC's SMB storage arm, then EMC may not take kindly to that.
The same thought processes would apply to HP, La Cie, Buffalo and every other SMB NAS storage appliance supplier using WIndows Storage Server 2008 and WD drives.
We think in general that, for WD, retail sales are okay-ish, but either rackmount product and/or channel sales could cause problems with those channel guys building similar product using WD drives. ®