iOS App of the Week I use Dropbox to sync files between computers and mobile devices, but the problem with Dropbox is that you can only sync files and folders that you've already placed into the Dropbox folders on those devices.
I'm not that organised and when I'm using my iPhone or iPad I often find that I'd like to quickly browse my desktop machines in order to locate files that may be scattered all over their hard disks.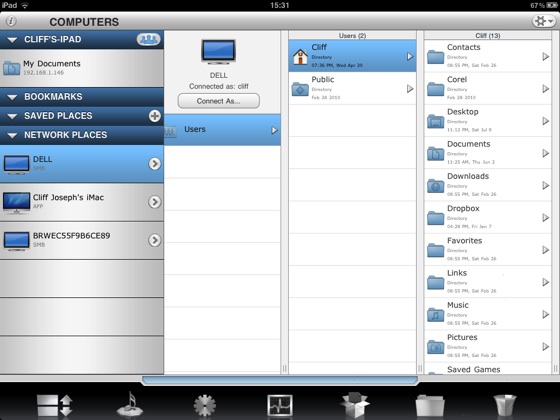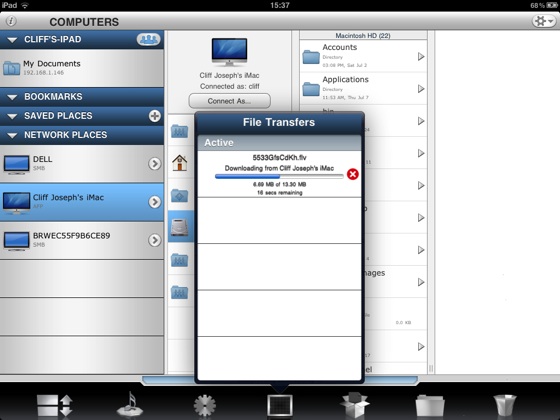 Browse your networked computers, the copy over files
I thought this would be a fairly simple task, but I've spent a surprising amount of time trying out various SMB and file-sharing apps before settling on Files Connect.
It's straightforward to use – just launch the app and it immediately detects the computers that are connected to your network. Public files or folders on those machines are automatically made available, but you'll need to know the administrator password for each machine if you want to access other files and folders.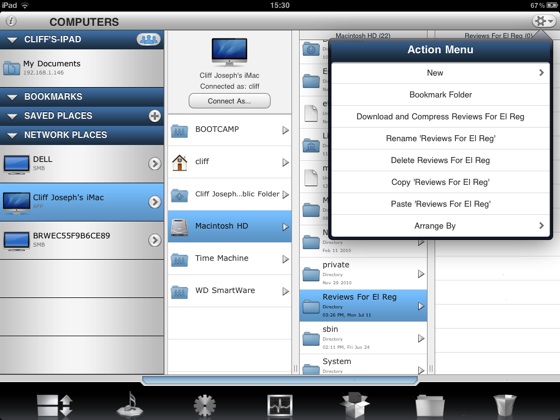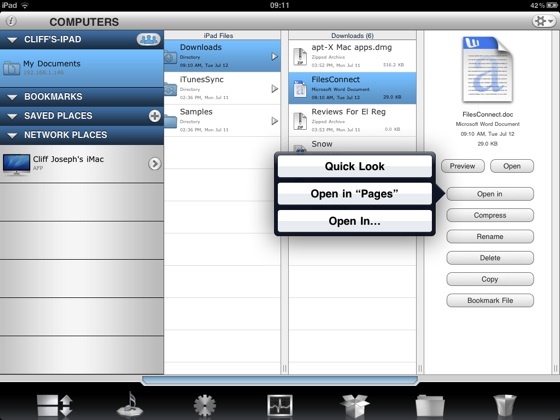 Whole folders can be zapped over, and their contents open in apps
The app has a very Mac-like interface, and allows you to select individual files or entire folders, which can then be transferred to your iOS device, renamed, or bookmarked so that you can find them again quickly.
Documents on other machines can be previewed from within the app, and once a document has been copied across onto your iOS device you can use the 'Open In' command to open and edit the document within another app, such as Apple's Pages word processor.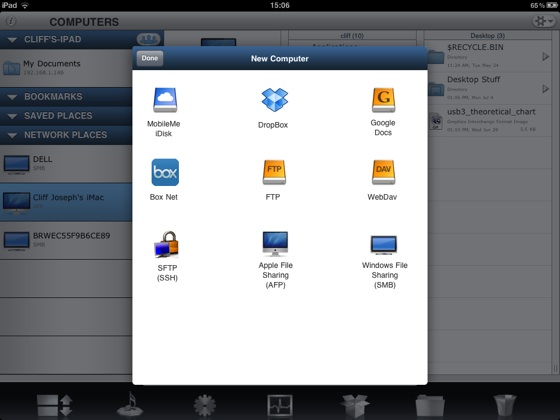 Connect to cloud services too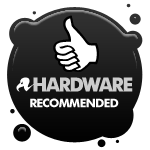 My only complaint is that Files Connect is a bit pricey given that it's little more than a slick file browser. However, it's more straightforward than some of the other apps I tested along the way, so I decided it was worth a fiver or so simply to solve my file-sharing problems and then move onto something more interesting. ®
We make our selection of the best iOS smartphone and tablet downloads every Thursday. It you think there's an app we should be considering, please let us know.
More iOS App of the Week Winners

SplashTop
Remote
OverDrive
QuickOffice
Snapseed
EQu

Files Connect
A little pricey, but this app does the trick for locating files stored on other networked machines and transferring them to your iPhone or iPad.