Dell's Kace control freak ARMed for SMBs
Cover your assets
---
In February 2010, Dell shelled out an undisclosed sum for Kace Networks, a vendor of server appliances to rather big companies.
Today, the Kace systems management appliance division of Dell set its sights on much smaller businesses with an asset management appliance called the M300. The company hopes the pricey appliance will become a standard – and profitable – item among Dell's corporate PC customers.
The Kace unit is tucked underneath Dell's Consumer and SMB (CSMB) division, and at a briefing today in New York, Kace co-founder Marty Kacin said the customer base has quadrupled to more than 3,500 since the Dell acquisition.
The current crop of K1000 appliances for systems management and K2000 appliances for managing software deployment are aimed at companies with many hundreds to many thousands of PCs and servers. They have too many features and functions, run on rack servers that don't belong in the typical SMB office environment, and cost too much money.
Back to the drawing board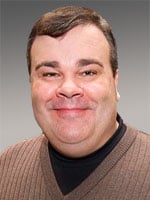 Kacin: Smaller customers
And so, says Kacin, Dell watched what smaller customers using the bigger Kace appliances were doing with the machines in production. It went back to the drawing board and created a set of streamlined code – including a new, simpler web interface – aimed at tackling the asset management job for machines running Windows.
The K1000 and K2000 appliances run on Dell's PowerEdge rack server platforms and are based on a hardened BSD Unix operating system, an Apache Web server, the MySQL database, and a bunch of code written in C, C++, PHP, JavaScript, and HTML.
There are virtual versions of these two appliances, encoded in a VMDK format, so they can be run on your own iron inside a VMware virtual machine was well.
The appliances support the management of Windows, MacOS, and Linux; Solaris and HP-UX were deprecated due to lack of demand.
K1000 and K2000 appliances scale from managing 1,000 to 5,000 seats and range in price from an entry $5,000 to as high as $30,000 a pop, which is not exactly in the typical SMB's budget. NASA has a bunch of the Kace appliances managing more than 100,000 devices and is Dell's largest customer for the machines.
You shouldn't need to be a rocket scientist to get some value out of a management tool, and that is what the new M300 appliance launched today (and on the cards before the Dell acquisition) aims to demonstrate.
Stripped down appliance
Rather than automating every aspect of a heterogeneous pool of machines, Dell stripped the M300 down to just supporting the Windows platforms typically found at SMBs on PCs and servers.
The M300 focuses on the perpetual and rather mundane problem of asset management – who has what PC where, what capacities and features each PC has, and what software is on it, and how do the company's software licenses (ah-hem) match up (or not) to what is on the machine.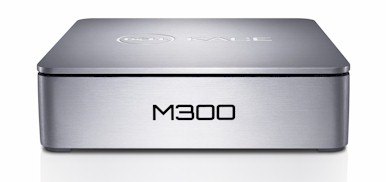 The Kace M300 asset management appliance
The M300 appliance looks like a thin client that you might have sitting on your desk. It is based on Marvell's Armada 88F6282 ARM processor, running at 1.6GHz to 2GHz. This is aimed at routers, gateways, media servers, storage controllers, and other embedded products.
In the case of the M300 asset management appliance, Dell uses a 2GHz ARM chip and is slapping 2GB of main memory on the baby mobo, in which the Kace code can frolic.
The appliance has 16GB of solid state flash disk capacity and has room to allow for a small form factor (probably 1.8-inch, not 2.5-inch) disk drive for future models that might need to store more data. (Kacin hinted that there might be help desk and network security versions of the M300 appliance in the future.)
Don't read too much into that ARM chip choice, by the way. "We do have versions in the lab running on Atom, so don't get attached to that ARM. We could change in the future as Atom gets cooler and cheaper," says Kacin.
The M300 has no fans, which means it is not only quiet enough for an office, but for your desktop if need be. It has a single Gigabit Ethernet port and two USB ports and burns about 15 watts of juice as it is running. It comes with a 30 watt power supply.