Leica X1 APS-C compact camera
Latest firmware tweaks on test
---
Priority decisions
The dials are designed in an old-fashioned way, with individual settings clearly marked, and cleverly replace the need for a PASM shooting mode selector. Exposure choices are made by combining the settings on each dial. For instance, Program will be selected by setting both the shutter speed dial and the aperture dial on the provided red A (Auto) while Aperture priority will be set by selecting the desired aperture on one dial and the Auto option on the shutter speed dial. The same applies to Shutter priority.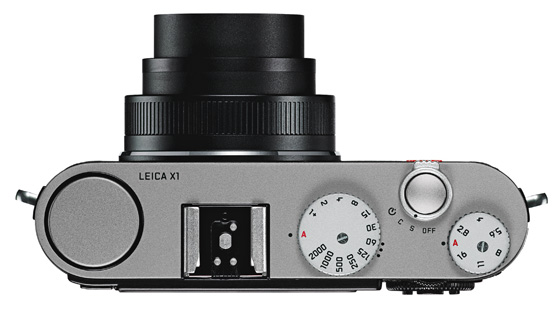 Easy access to shutter and aperture settings
The only complaint I have is that the dials don't lock into individual positions making it easy to inadvertently change settings. In the top right corner of the backplate is a recessed dial that controls manual focus. Buttons surrounding the 2.7in display provide direct access to common functions including white balance, ISO and display info.
Other options, such as exposure compensation, flash mode, auto/manual focus and self-timer are controlled by a conventional four-way navpad, which is surrounded by a dial to scroll through the menu and zoom into images during playback. The Menu/Set button in the middle of the navigation pad brings up the easy, but completely disorganised menu.
Indeed, the menu has virtually no layout, being a single, extended list of settings that you need to navigate from top to bottom and vice-versa. Overall operation is quite straightforward but there are some annoying quirks. For instance, the delete button brings up two options, Single or All, and you can select the desired one by highlighting it. The problem is that Leica uses black as highlighting colour and grey/blue as background. I found this arrangement very confusing and ended up deleting some shots by mistake.
The screen has a resolution of 230k pixels which is average for a compact. Yet it is a major disappointment in a camera of this price as it appears much coarser than those mounted on cheaper models and, despite having five brightness options, it is highly reflective and difficult to use in bright daylight conditions.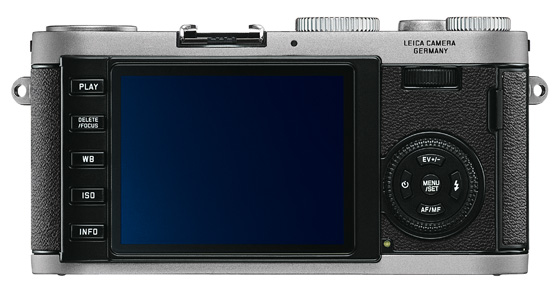 The 2.7in screen is a bit of let down in terms of quality
For an additional £92 you can buy the 36mm Bright Line optical viewfinder, which fits into the X1's hotshoe but, being quite bulky, greatly reduces the camera pocketability. Additionally the viewfinder does not display any shooting information, with the only provision being a white border outlining the frame. I found the framing aid not very precise with the alignment of recorded images differing slightly.