Leica X1 APS-C compact camera
Latest firmware tweaks on test
---
Focus groups
Correct focusing is confirmed by a green led that lights up above the rear screen and that you only manage to perceive whilst looking through the viewfinder if the lighting conditions outside are not too bright. To check the light meter, you have no other option but to keep the LCD screen switched on.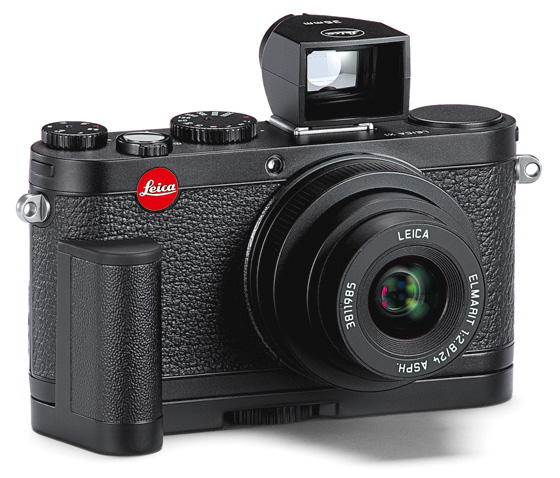 Also available in black
Despite the recent firmware update Auto Focusing remains a sticky point for the X1. Based on a contrast detection system, like most compacts, the X1 provides a one or 11-point focusing modes, a Spot mode and, quite inconsistently with the general concept of the camera, a Face Detection mode.
Autofocus is generally good in normal lighting conditions but slow and erratic in available and low light, which is a real a shame. After all, the X1 features a large sensor, a maximum sensitivity of ISO 3200, a fairly fast fixed lens and available shutter speeds as long as 30s that would all contribute to this camera being an ideal night time shooter. There are also two high speed versions of the one and 11-point AF but they seem to interfere with Live View and do not seem to work very well in low light either.
The manual focus alternative automatically brings up a magnified view in the middle of the frame that you can then move around for accurate spot focus. Leica claims that version 2 of the firmware has addressed the time lag between the turning of the wheel and the focus adjusting speed, making the whole process faster and smoother but, in my experience, the system is still slow and fiddly to use.
For a fixed lens camera that borrows the looks and manual control of an analogue 35mm, I would have hoped Leica would found a way to implement a focus ring on the lens or at least provide it with a hyperfocal distance setting, that lets you bypass the focusing system altogether. Especially, as it's not fast enough for moving objects and accurate focus is tricky to check because the screen is just not sharp enough.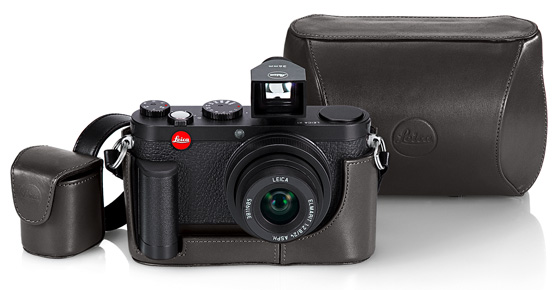 Kitted out
In other respects too, the X1 is certainly no match for its competitors. Start-up times are good enough but shutting down is awfully delayed. The same applies to entering Playback mode and browsing through images. File writing times and shot-to-shot times are also slow, especially when shooting RAW. The X1 does offer an encouraging 3fps continuous shooting mode with a buffer size of up to 6 frames for both JPEG and RAW files but when shooting RAW the camera will lock up after the first burst of shots and not resume functionality for over ten seconds.