Review The Bravia KDL-40CX523 is the little net-connected TV that could. Consigned to somewhere near the bottom of Sony's 2011 line-up, and cursed with a CCFL backlight instead of trendy LED bulbs, it's clearly not one of the brand's hero products. Yet this transpires to be a quite a desirable gogglebox.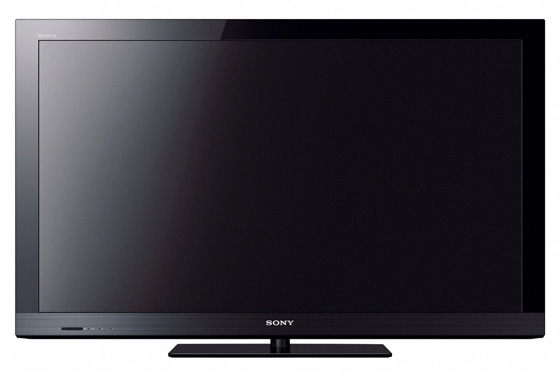 Fat panel display: Sony's Bravia KDL-40CX523
Viewed front-on it looks much like any other TV in the brand's range. Only a sideways glance gives the backlight game away. Bulging out at 71mm, this panel is unlikely to impress the Joneses.
However, power the set up and things begin to look very à la mode. For a start there's the new Sony UI. I really rather like this; it has elements of the old XrossMediaBar but there's now a live TV image running in a minimised window. It's smart and intuitive to use.
You can also avail yourself of a 20-strong slate of IPTV streaming media services, which include BBC iPlayer, Demand 5 and YouTube, as well as the brand's Qriocity PPV movie and music download services. Also thrown in for good measure, is a flash-less web browser.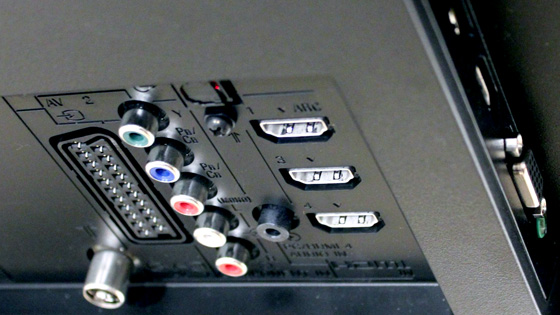 Wi-Fi connectivity is possible with an optional USB dongle
The set's connectivity features four HDMIs, plus Scart, component, Ethernet, PC, phono AV inputs, two USBs and a digital audio out. At this end of the scale there's no integrated Wi-Fi, but Sony has a 50-quid dongle for the job if you don't fancy splashing out for Powerline kit to run Ethernet into your viewing room.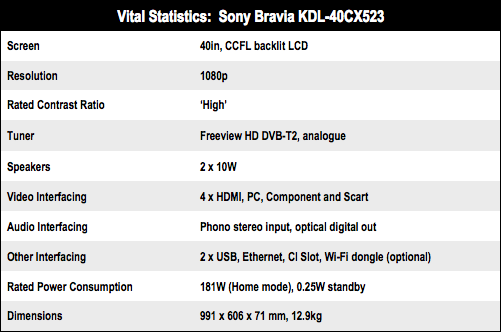 Sponsored: Ransomware has gone nuclear