Geek Treat of the Week Let's get the negative out of the way right from the start: the iCade is a bit on the crap side.
But then that's kind of how it should be.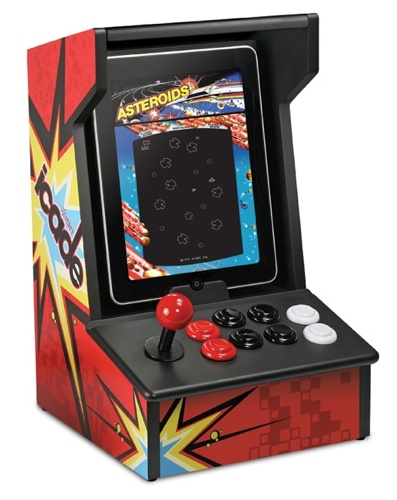 Ion's iCade: beep, beep, beep.... schboom
As if you couldn't guess from the pics, the iCade is an iPad stand that mimics the arcade game cabinets of yesteryear. Like them, it's made out of cheap chipboard with big plastic stickers on the front and sides that are easy to peel off.
Rough it around a bit and you'll quickly get that arcade-used look that it will only take a couple of circular beerglass stains on the top, and a handful of ciggie burns around the joystick, to complete.
Chewing gum stuck to the side - perfect.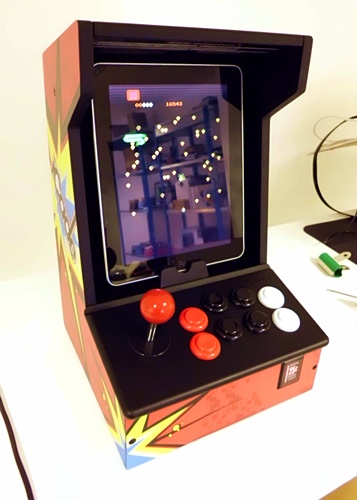 Cabinet reshuffle
And you don't have to tilt it to try and get free games: the suggested app download, Atari Greatest Hits - one of only four iOS app iCade is compatible with - comes with Missile Command gratis.
Yes, that is an odd choice here: Missile Command used a trackball not a joystick.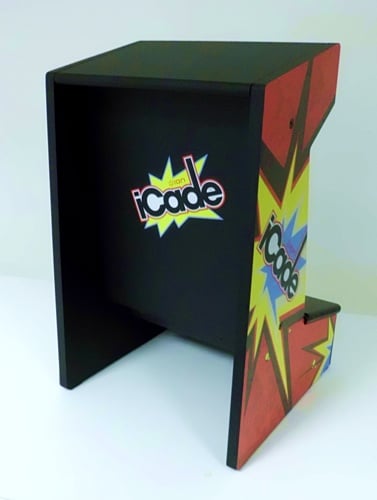 No coin-hoard access round the back
Even if it did, the iCade's own stick isn't up there with the likes of the Competition Pro - handmade in the UK and not at its best until the rubber seal was well and truly worn it. Like so many gaming peripherals, the iCade's controls are knocked up cheaply in China.
But it is eminently playable, and the whole rig - the Bluetooth link to the iPad included - runs off just two AA batteries.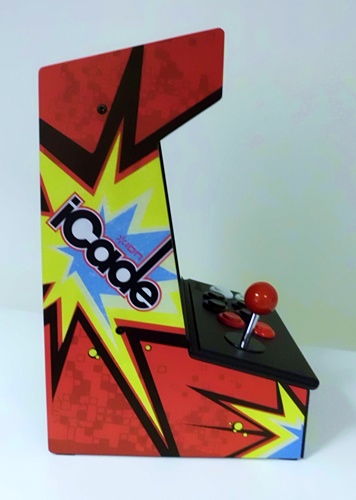 Et in arcadia ego
My only real gripes with this thing is the Bluetooth connection: with no dock and mains power, you'll have to remember to hook up your iPad's USB cable - there's a hole provided to tuck it through - if you don't want it running on batteries.
And your tablet's not held snugly, so over-enthusiastic joystick action will cause it to move about.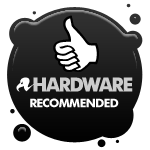 More to the point, £100 is, frankly, a bit much to pay. Shop around and you should find it for around 70 quid, which is more reasonable.
But then again, what price nostalgia? And what price a gadget that is, after all, just a bit of retro fun? Reliving your misspent youth? Priceless. ®
Geek Treat of the Week is published every Monday. Got a gadget in mind you want us to consider? Please let us know
More Gadget Reviews

Burg 5
watchphone
Elgato
Tivizen
H2O
water-powered
radio
Jawbone
Jambox
Sony
Ericsson
LiveView

Ion Audio iCade arcade-style iPad cabinet
2ft tall mock arcade game cabinet complete with joystick and buttons for your tablet.