This article is more than 1 year old
Sony Ericsson Xperia Neo Android smartphone
Ticks a lot of boxes
Review Sony Ericsson's top of the range Xperia Arc was a bold move, cramming a feast of the company's very latest technology into a case seemingly not a whole lot thicker than a credit card. The Xperia Neo winds things down a notch, not least the price, and the style, but this Android mid-ranger still manages to pack a serious punch.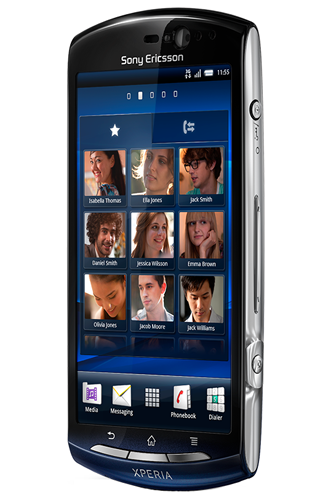 Human touch? Sony Ericsson's Xperia Neo
The Neo is decidedly chunkier than the Arc, at 116 x 57 x 13mm and 126g, though it retains an echo of the 'human curvature' design we've seen on recent SE handsets. Beneath the screen is Sony Ericsson's by now familiar approach to the Android control buttons, with slivery hard back, home and menu buttons, but no search à la the Arc, though the Xperia Play had it.
The sides feature a slim volume rocker, power/sleep button and camera shutter, with micro USB and mini HDMI ports covered by plastic grommets on top, along with a 3.5mm headphone jack. On the back is the camera lens and LED flash, surrounded by a thin plastic cover with a graduated colour scheme – jet black at the top, classily segueing into a midnight blue at the bottom.
The 3.7in screen is a little smaller than the Arc's 4.2in but in terms of image quality it looks similar, no doubt due to it having the same Mobile Bravia Engine picture processing technology. It looks extremely sharp and vibrant, whether you're browsing the web or viewing films.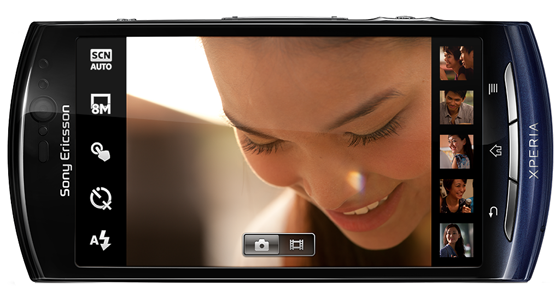 Smaller screen than the Arc, but still makes for entertaining viewing
The Neo runs on the latest Android 2.3 Gingerbread version of the OS, so it supports video calling as well as SIP VoIP calling and NFC (Near Field Communication) for phone-based payments, both of which should be coming into their own in the near future.