Apple kills MacBook, soups up MacBook Air
Forget Bluetooth 3.0, these boys have Bluetooth 4.0 on board
Apple the specced up the new MacBook Air line - and killed off the plastic MacBook.
The new Airs do indeed gain Core i5 processors: 1.6GHz for the 11-incher, 1.7GHz for the 13.3in Air, and 1.8GHz Core i7 as a build-to-order option for both. They get backlit keyboards too, absent from their predecessors.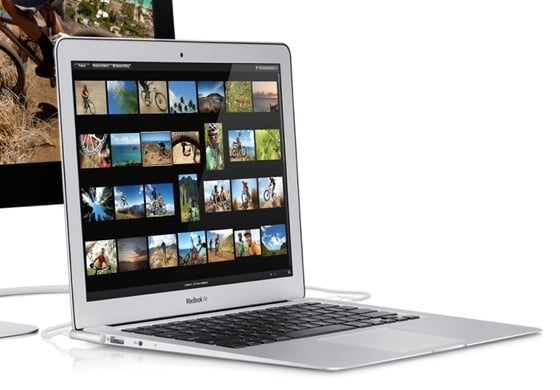 But the basic model, the $999/£849 11.6in, 1366 x 768 Air will still ship with just 2GB of memory - now 1333MHz DDR 3, though - and a 64GB SSD. You can get a 4GB/128GB 11.i6in model for $1199/£999.
It's the bottom-of-the-line Air that will stand in for the old 13in MacBook. Or you can have a 13in MacBook Pro for £999. No question - if there was any doubt - Apple is not in the business of selling you a cheap computer.

The 13.3in, 1440 x 900 Airs both come with 4GB of Ram and either 128GB ($1299/£1099) or 256GB ($1599/£1349) of SSD storage.
As before, all the Airs sport two USB 2.0 ports, with an SD slot on the 13.3in models. All of them now have Thunderbolt ports in place of the DisplayPort-only connector of old.

According to the specs page they have Bluetooth 4.0, though Apple didn't say what benefit this offers over 3.0 or even 2.1. ®