Lenovo has finally begin shipping not one but three 10.1in tablets this summer, the Chinese PC giant said today.
The line up comprises the IdeaPad Tablet K1 at the consumer end and the ThinkPad Tablet for businesses. Sitting between them is the pro-sumer IdeaPad P1. The P1's distinguishing feature is Windows 7 - the other two will run Android 3.1 Honeycomb.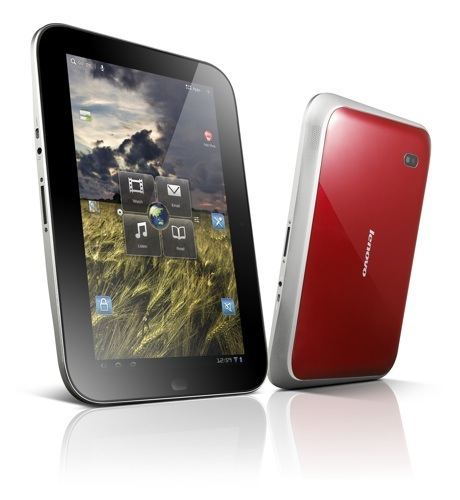 The Android tabs have Nvidia Tegra 2 chippery, Wi-Fi, twin cameras and 10.1in, 1280 x 800 touchscreens. The ThinkPad has an IPS LCD covered with Gorilla Glass - features Lenovo did not refer to when discussing the K1.
But the K1 does come pre-loaded with a heap of apps and games in its 32GB of Flash storage. It'll be out in the States in August for $499 (£309). Lenovo's UK release simply the K1 will "will be available in XX [sic]", with pricing starting at "approximately XX VAT excluded [sic]".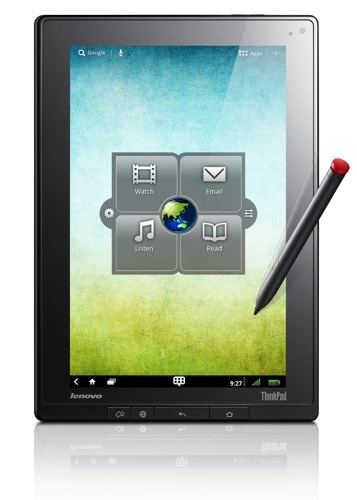 The ThinkPad only comes with 16GB of storage, an optional "touching pen" and will also retail for "£XX [sic, again]". In Europe, it'll be €459-629, in the US $479-589. US availability is down as August; for Europe, September.
The P1 goes on sale in Q4, price TBC. It's another ten-incher, this time running a "a 1.5GHz Intel processor" - almost certainly, a new, unreleased Atom, hence the lack of more specific branding. At 15mm thick, it'll be a chunky boy weighing around 900g - a lot for a modern tablet. ®