Product Round-up USB 3.0 has been with us for nearly two years now, not that you'd notice, as adoption and availability of peripherals has been somewhat slow. However, things are looking up now as more and more portable HDDs are coming to market featuring the not-so-new interface. Here at Reg Hardware, we've put together a round up of the current crop so you know whether to buy or walk on by. Each drive is rated bearing in mind cost, portability and speed with a CrystalDiskMark 3 performance comparison chart at the end.
Buffalo MiniStation HD-PCTU3

The MiniStation HD-PCTU3 is a pretty spartan unit with a design as inspiring as its name. You get a black (or white) plastic case and LED activity light bar containing your choice of a 500GB or 1TB 2.5in disk. A two-year warranty is included as well as Buffalo's own backup utilities and something called TurboCopy, which is supposed to further improve transfer speeds.
I tried out TurboCopy and promptly removed it because it caused Explorer to crash in Windows 7 if you attempted to copy anything using the contextual menu. Drag-and-drop still works and utilises TurboCopy, but it actually slowed things down by about 2 seconds when copying a 1GB file from the MiniStation. Overall, it's pitched at a decent price but is among the slowest models on test here.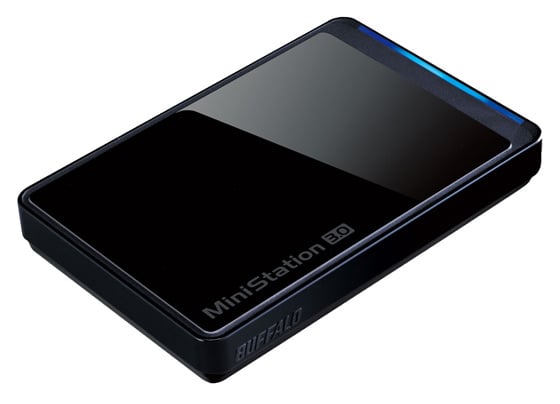 Freecom Mobile Drive Classic 3.0

A similar affair to the Buffalo drive, Freecom's Mobile Drive Classic is a no-frills disk, but it does come with some software extras. Included on the drive is a copy of Nero BackitUp & Burn for those Windows users without similar software. Also, for both Windows and Mac, users is an app called Green Light, which is supposed to manage your drive's power consumption. However, when I ran it I was greeted with a "no supported drives found" message. Nice going, guys.
Performance of this drive is moderate with read/write operations happening around 91MB/s. It's also quite expensive, with Freecom asking for it's 320GB drive what others are after for its 500GB offerings.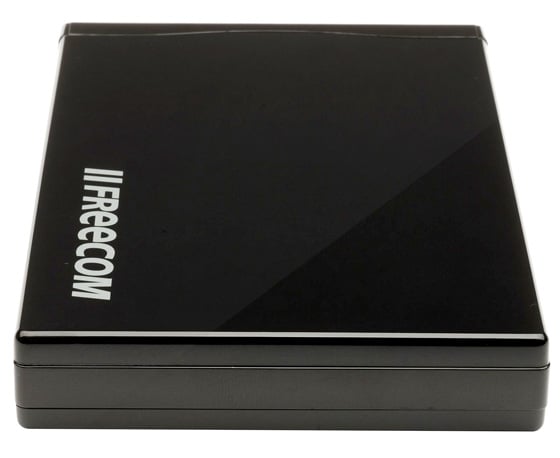 Reg Rating 65%
Price £60 (320GB), £75 (500GB), £90 (750GB), £120 (1TB)
More info Freecom