Boffins at GE have come up with a material that might one day be used to record 20 Blu-rays' worth of data on a single disc at the same speed that data is recorded on BD-Rs today.
The announcement comes from GE's Holographic Data Storage project, which has been working on the techniques and technologies need to realise über-high capacity optical media for the best part of the last ten years.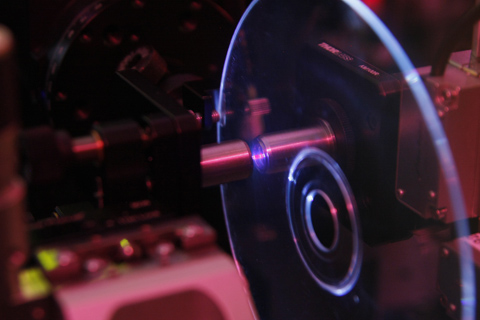 GE's work centres on what it calls micro-holographic recording: storing data on compact discs rather than the bulk media used in today's commercial holographic recorders.
The latest breakthrough concerns speed. Having come up in April 2009 with materials that would allow a regular-sized disc to hold 500GB of data, optically encoded as three-dimensional interference patterns recorded in the full width of the disc, the GE team have now demonstrated one such substance onto which that pattern can be stamped quickly.
GE didn't say how fast the unnamed, "proprietary" material will record data, but BD-R 1x takes 95 minutes to store 25GB, falling to eight minutes in 12x drive.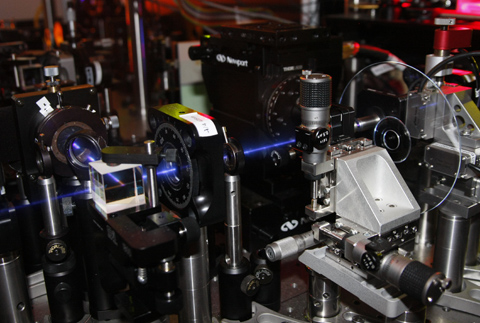 Even at the higher speed, recording 500GB at the same rate will take 160 minutes - but could take nearly 32 hours at 1x rates.
Getting the system running at practical recording speeds is key to commercialising micro-holographic storage. ®