Philips BDP7600 Blu-ray player with Net TV
Silver surfer
---
Network niceties
The supplied remote control, like Philips' recent TV handsets, is reasonably simple to use, though it's odd looking, like a little plastic rowing boat. The machine can also be controlled by Philips' free MyRemote app for iPhone, iPod Touch or iPad.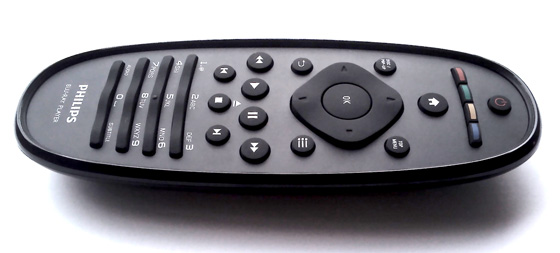 A reasonably simple, if odd looking handset
Nearly all of the expected media formats are supported, such as XviD, DivX (up to Plus HD), H264, MPEG1/2/4, MKV, VC1, AVCHD, WMV, JPEG photos, AAC multichannel audio, MP3, WMA and PCM. Not mentioned in the user guide but also playable are MOV video and WAV uncompressed audio. The only obvious and potentially useful formats it misses out are ISO (disc image) and lossless audio codecs such as FLAC.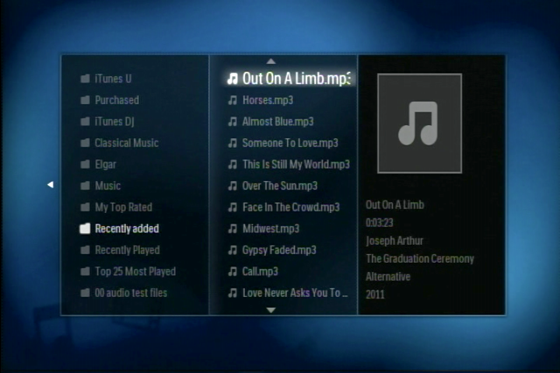 A simple but informative network media player
The picture quality for these files is OK, depending on the type and level of compression, though I think my network-connected Sony player is slightly better at handling this. Scrolling through long library listings also made the system slow to a crawl, so you might have to break them up with a fair amount of sub-folders.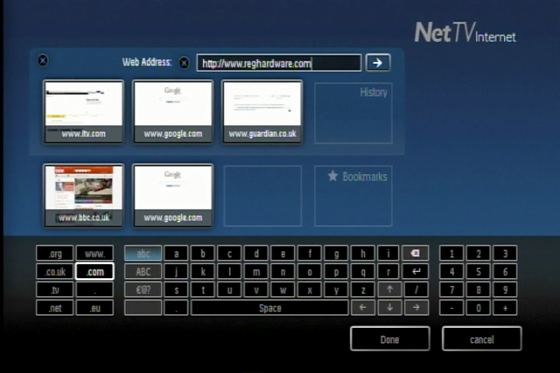 Net TV is a bit cumbersome unless you get a wireless keyboard
It also uses its network connection for the Net TV platform, which is similar to the apps on Philips' 'smart TVs'. There is not a huge selection compared to equivalents by other major brands but there are familiar names, including a smooth running BBC iPlayer app, YouTube, Picasa, eBay and Twitter.