Review You find me in better spirits compared to my anxious state during last week's experimentation with OS X Lion. A weekend of sanity makes quite a difference. That is, sanity achieved through the cathartic process of a clean instal.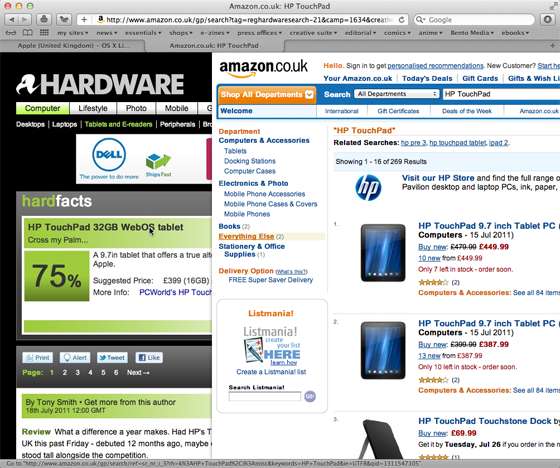 Swipe your fingers sideways across your Magic Mouse or Magic Trackpad to slide forward and back between web pages in Safari
The steps leading to this were awkward. The OS X Lion installer is only available as a Mac App Store download to Macs running OS X Snow Leopard, and it commits seppuku upon completion. With some fiddling, I managed to make my own OS X Lion installer DVD, backed up my startup volume, erased it and ran a squeaky clean installation.
Does it need saying? My iMac now runs very happily under OS X Lion.
It does not, however, run as well as it does on the MacBook Pro. This operating system was clearly devised with MacBooks in mind, hence all the clever multi-touch Magic Trackpad gestures that don't work on a - duh! yesterday's technology! - Magic Mouse.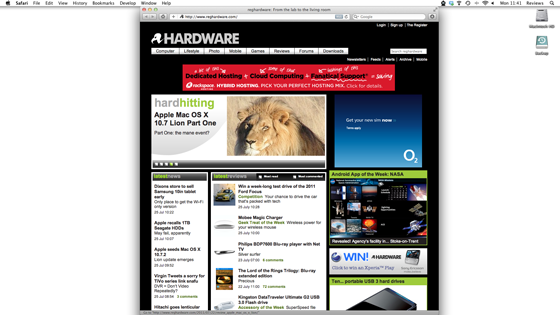 Bah, how can I be expected to read this tiny little web page?
Like many Mac enthusiasts upon discovering this, I considered ordering a £59 Magic Trackpad for my iMac... but of course that's exactly what Apple wants me to do, so I refuse. Flailing around with multi-touch gestures is all very well but trackpads lack the swift accuracy of a mouse pointer, or for that matter a Wacom tablet and stylus.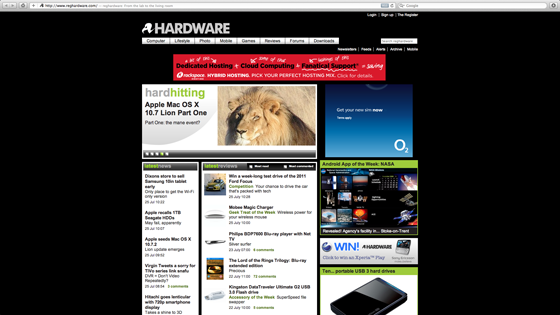 What I need to do is click on the Full-Screen button and... oh
Wacom sells ex-demo Bamboo tablets for £59, by the way. Despite Apple punishing me for being so shortsighted as to buy a mouse with my iMac, I have warmed to OS X Lion. I have found it to be both stable in use and comfortable to use, and the £21 price is admirably low.