Canon crossbreeds mouse with adder
Calculated risk?
---
Canon has been busy genetically splicing technology and has released a computer mouse that doubles up as a calculator. Behold the X Mark I Mouse.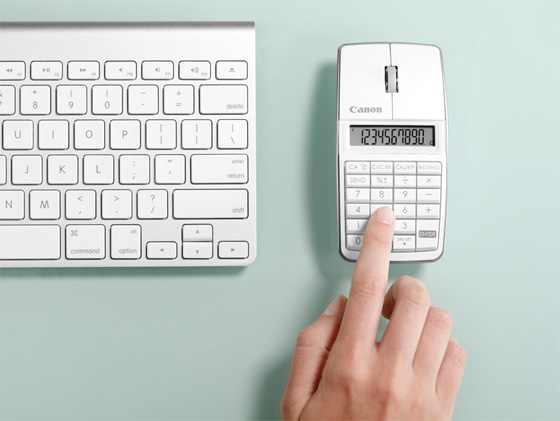 While the Bluetooth 2.0 device includes three mouse buttons and laser tracking, this one can also be used for calculations - as well as providing a numeric keypad, eliminating need for über-long keyboards and freeing up valuable desk space in the process.
I can't quite decide whether it's genius or madness, but either way this accessory is pretty cool. It's not often you get to announce your mouse can say boobies when you turn it upside down.
The Canon X Mark I mouse is available for £35, or less if you shop around. ®