This article is more than 1 year old
Oi, Android, get gaming sorted out NOW
Reg Hardware's resident gamer vents spleen
iGamer On Christmas Day 2011 I'll pass a significant milestone. This year's baby-Jesus-knees-up will mark the thirtieth anniversary of my love affair with gaming. That's thirty trips around the Sun since I unwrapped, unboxed and played my first videogame - Fire on Game & Watch, if you're interested.
Or some 10,957 sunsets and sunrises that I'll have seen – minus, of course, the 8,000 or so I've missed living in the United Kingdom of Permacloud.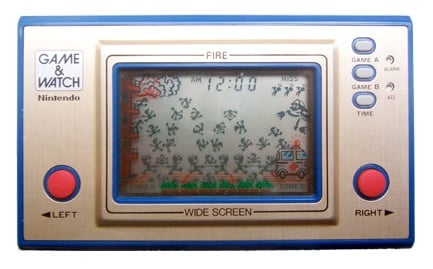 Fire on Game & Watch: not an Android game
As with any love affair, you'll understand it hasn't all been plain sailing. I've sat through countless failed tape loads on the Speccy and C64. I've tussled with PC boot floppies, interrupts and 640KB Ram. I've pounded London's Tottenham Court Road vainly seeking transformers and Scart adaptors for imported consoles. And I've overclocked and overheated, water cooled and flooded, or flashed and bricked virtually every device you can think of.
But, thanks mainly to never owning a Virtual Boy, CDi or N-Gage, I've never been quite so frustrated as I find myself with Android gaming. You see, I love gaming. And I love Android. Ergo dim sum Latin, I should love Android gaming.
But I don't. Not at the moment, at least.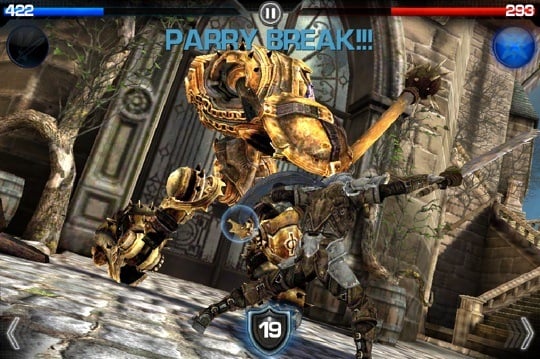 Infinity Blade: not available on Android
The reasons for my disaffection are manifold, but they're all comparative. It's impossible to philander if there's only one woman in the world, but in the world of touchscreen gaming, iOS is a temptress too seductive to ignore. Her charms are all too plentiful, with World of Goo, Dead Space and Infinity Blade just three examples of a plethora of outstanding games you won't find on Android.
It's not just the quality of games I'm dissatisfied with. Compared to Apple's App Store, Android Market leaves a lot to be desired. Trawling through its unregulated content and poorly categorised aisles proves an exasperating hunt for a gaming needle in a shovelware haystack, one in which you're just as likely to come across Smoke a Bowl - a virtual skunk toking simulator - as you are a bona fide game.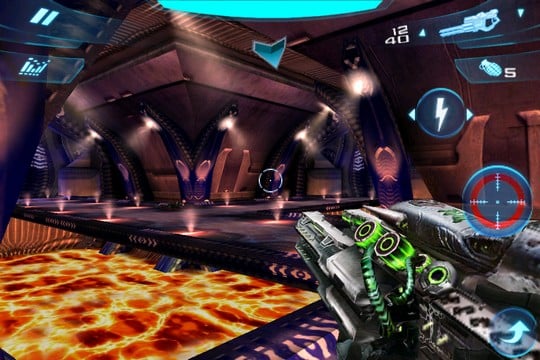 NOVA 2: ditto
It should be easier for me. As an Asus Eee Pad Transformer owner, I'm promised the luxury of dual-core Tegra gaming, courtesy of the dedicated Tegra Zone app. But after three months using it, it seems I'm only privilege to a slow trickle of slightly higher-resolution hand-me-downs of year-old iOS games, such as Galaxy on Fire 2 or Samurai Vengeance II.