This article is more than 1 year old
Oi, Android, get gaming sorted out NOW
Reg Hardware's resident gamer vents spleen
Carry on up the Amazon
Our friends across the pond will wonder what all the fuss is about, of course. Thanks to Amazon's vastly superior Appstore, they enjoy a marketplace which not only categorises content intelligently, but also sells exclusives such as Plants vs Zombies and Peggle. But with no UK release date for the Appstore, UK Android gamers are left peering through the toyshop window like Tiny Tim.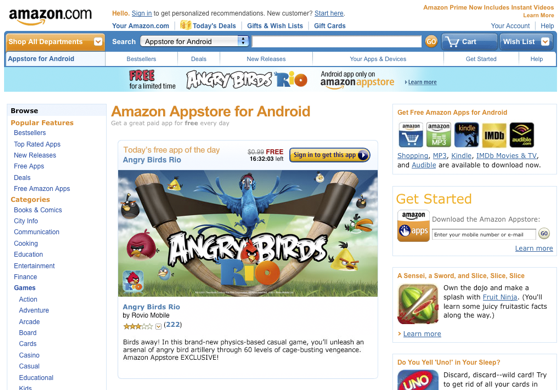 Amazon's Appstore: we want it over here - NOW
Amazon's Appstore UK no-show is the lesser example of Android gaming's inherent problem, that of fragmentation. The real issue hindering Android gaming is that developers continue to struggle with the vast array of unrestricted hardware configurations and OS versions, with displays ranging from 240 x 320 up to 1280 x 800, and with variations in GPU and CPU speeds, touchscreens, accelerometers, memory and storage.
Take Gameloft, for example. One of the leading touchscreen developers, its library of games doesn't yet support Android 3.1 Honeycomb natively, so you can forget playing NOVA 2 HD or Shadow Guardian HD any time soon on your swanky new tablet.
Despite Android's increasingly dominant global market share, this underlying economies of scale issue skews profitability in favour of developing for the standardised operating system and hardware of the iDevices. Already problematic, the expected release of the quad-core Android devices at the end of this year will only compound the fragmentation.
It's not all doom and gloom, though. Following this year's Google I/O Conference, the Android app size limit was increased from a paltry 50MB to 4GB. And, although still not rolled-out in the UK, there was also a promise to improve Android Market by introducing new lists such as Trending and Top Grossing to better sort the wheat from the chaff.
Looking further ahead, there's also the game-changing prospect of the OnLive Player App. Due to arrive at the end of the year, OnLive has the potential to render any present doubts over the health of Android gaming utterly academic by delivering current generation PC and console games through the the magic of cloud gaming.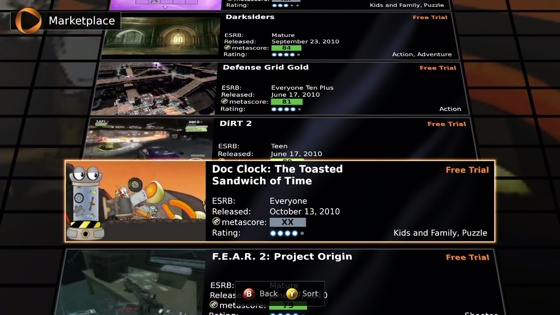 OnLive: Android gaming's saviour?
But I've got a sneaky suspicion the OnLive Player App will be limited to its spectator mode this side of Christmas, with full playability arriving sometime early next year. So if I can tear myself away from Battlefield 3 for an hour or two this Christmas Day, I'll likely celebrate my thirtieth gaming anniversary by taking a trip down memory lane, using one of the excellent free emulators that presently provide the most compelling gaming content on Android. ®
iGamer covers the best in mobile gaming, from Android to iPad, every other Wednesday. If you think there's a great game we really should cover, please let us know.