This article is more than 1 year old
NASA's former CTO launches Nebula cloud controller
One giant leap for OpenStack
All of the IT vendors who thought they were going to be able to make some money peddling cloudware based on the open source OpenStack cloud controller just got some pretty serious competition.
Chris Kemp, the former CTO at NASA and one of the founders of the OpenStack project, got some big backers in April and founded a company to create, sell, and support an OpenStack appliance using many of the key people behind the OpenStack project.

With the "Nebula" compute cloud built at NASA and spanning nine different NASA facilities and the OpenStack cloud fabric controller project launched last July and building momentum in the open source community, Kemp had already accomplished a lot on the cloud front.
In March of this year, Kemp stepped down as NASA's CTO after a five-year stint, coming to the conclusion it was better to be at a startup, "leaving the place I dreamed of working as a kid to find a garage in Palo Alto to do what I love," as he put it in his blog.
As it turns out, Kemp founded Nebula in Palo Alto with many of the team members behind the OpenStack project and with some heavy-hitting Silicon backers. And not in a garage, either.
Kemp has experience building big hyperscale Web infrastructure, having helped puff up the Nebula cluster for NASA as well as the infrastructure behind Classmates.com (an online community based on your schoolmates from childhood), Escapia (to rent your vacation properties), and the online version of the Kroger grocery store. Kemp will be the fledgling company's CEO.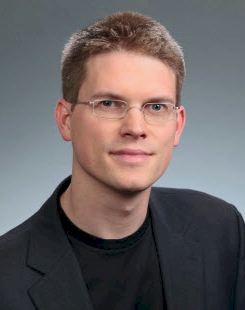 Nebula co-founder and CEO, Chris Kemp
Joining Kemp at Nebula (the company, not the NASA project of the same name) is Devin Carlen, who will be vice president of engineering. Carlen is one of the original software engineers on NASA's Nebula project and did a lot of the code on the "Nova" compute cloud framework that was eventually merged with Rackspace Hosting's "Swift" storage cloud code to become OpenStack a year ago.
Carlen is currently working on the dashboard front end for OpenStack; he left NASA to join Anso Labs, which was commissioned to do much of the coding on the Nova tool and which was acquired by Rackspace back in February. Carlen was co-founder and chief architect at Escapia.
The Nebula team also includes Steve O'Hara, who was founder of CoreLogic (a RISC chip supplier bought by Micron Technologies in 1998) and of OnFiber Communications (an optical fiber carrier that was eaten by Qwest in 2006). Significantly, OnFiber had the backing of venture capitalists Kleiner Perkins Caufield & Byers and Sun Microsystems co-founder Andy Bechtolsheim, who is a serial entrepreneur himself and spends his cash seeding startups.
One significant startup that he did not control himself but gave seed funding to is Google, of course, and Bechtolsheim and his Google co-investors David Cheriton and Ram Shriram kicked in the seed money for Nebula. Now Kleiner Perkins as well as Highland Capital Partners is following through with an unspecified round of Series A funding to get Nebula off the ground.
"Nebula embracing OpenStack today is similar to Sun embracing Berkeley Unix in the 1980s," Bechtolsheim said in a statement. "Proprietary systems did not have a chance against open platforms. I see Nebula as the company that will bring OpenStack to the private enterprise cloud."