Dell Streak 7 Android tablet
Affordable dual-core fondleslab, anyone?
---
Review Despite the original Streak being one of the first devices of its type on the market, Dell's Android tablet didn't really set the word alight. A less than fresh version of Android, a high price tag and a distance between the screen corners too close to many a smartphone, all counted against it.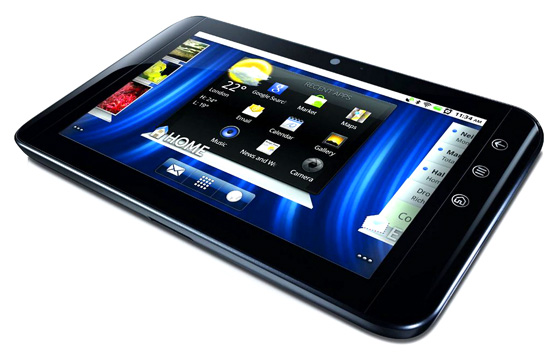 Clean slate? Dell's Streak 7
Now we have version 2.0 with a 7in screen, a 1GHz dual-core CPU, Android 2.2 and a much more realistic sub-£300 price tag, £100 less than its unloved 5in sibling would have set you back at launch around 12 months ago.
As you would expect Streak 2 is larger than Streak 1 but at 200 x 120 x 12.4mm it's par for the 7in Android tablet course, and more or less the same size as HTC's Flyer. It's made entirely of plastic though, so it doesn't feel quite as slick as the, admittedly, more expensive HTC device.

Seven-inch slabs all tend to look a bit chunky
The price drop and an extra two inches of screen isn't all you get over the old model. Internal storage has jumped to 16GB – of which, 2GB is available for apps – so many users won't ever have to cough up for a storage card. Should you need more than 16GB Dell has fitted a full-sized SD card slot but it still only accepts cards of up to 32GB in capacity.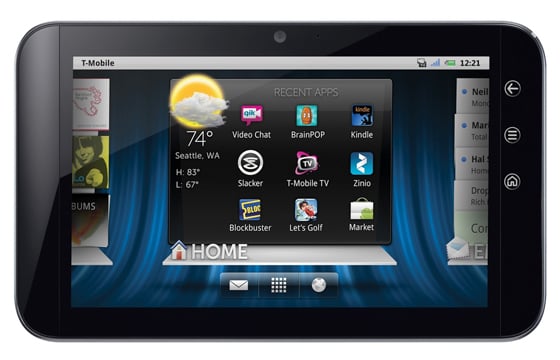 Not the latest Android, but an upgrade path exists
The dual-core CPU has 512MB of RAM to play with, but the system still returned an impressive Quadrant Standard benchmark result of 1,800 - only 80 points shy of the Flyer. Android 2.2 isn't quite the latest thing but at least it's more current than v1.6 was when Dell foisted it on the Streak 5 and it can be updated OTA, which suggests a Gingerbread or Honeycomb update may arrive at some point.