Dell Streak 7 Android tablet
Affordable dual-core fondleslab, anyone?
---
Cost conscious
Having the Google stamp of approval you will find the Android Market as well as all the usual Google apps like Maps, Navigation and Gmail. Dell has also installed QuickOffice and the Swype keyboard, both worthwhile additions.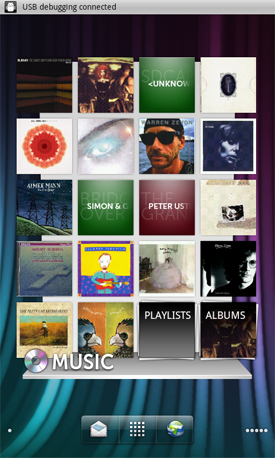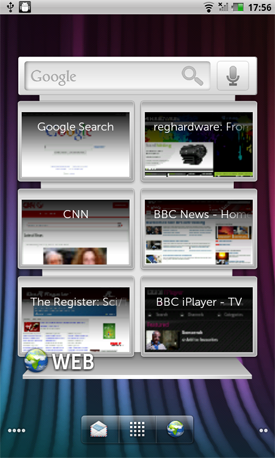 Music and web options
For photographic duty you get a rear facing 5Mp unit and a 1.3Mp web cam. The main shooter has an LED flash and auto-focus and does a decent enough job though colours looked a little washed out even in good light. Not being Skype-with-video approved, you can't make Skype video calls but Qik comes pre-loaded. Video can be captured up to a maximum resolution of 720p but the results look rather rough and over-saturated when played back.
Battery life is frankly disappointing. In a knock-down and drag-out test, looping a standard definition AVI video file, the power lasted 3hrs and 10mins. In day-to-day use, I was always looking for a mains socket well before I turned in for the night. Unlike the 5in Streak, the 7's battery is built-in.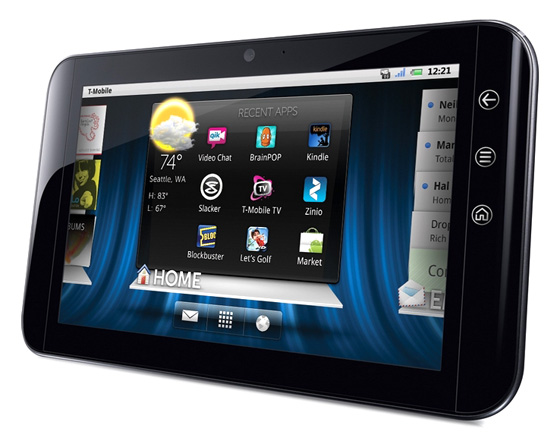 Not quite a winning Streak, but the price helps forgive its shortcomings
Yet the best thing about the Steak 7, is the price. At £295 it sits comfortably between the sub-£200 Android Market- and GPS-less devices and more up-market machines like the Flyer and Galaxy Tab. Of course, the latter can sometimes be found at a similar price but you have to forgo the Tegra CPU.
Verdict
Better late than never, the Dell Streak 7 fixes most of the problems found in its predecessor, at a much reduced price. With a quick CPU, plenty of storage and a near enough up-to-date version of Android, it makes for a convenient hand-held connected device. But it's a shame the screen is a bit low-rent and low-res – the battery life could be better too. Still, this is progress, but you have to wonder how many Streaks Dell would have sold had it done the job properly in the first place. ®
Thanks to Expansys for the loan of the review sample.
More Tablet Reviews

HP
TouchPad
Asus
Eee Pad
Transformer
Lenovo
Thinkpad X220T
RIM
BlackBerry
PlayBook
Apple
iPad 2

Dell Streak 7 Android tablet
The PC maker's second generation Android tablet that offers a bigger screen and dual-core CPU.
Price:
£295 (Wi-Fi), 3G pricing TBA RRP