This article is more than 1 year old
Ten... in-ear headphones
Aural fixation
HiSound Crystal

As the Crystal are touted as audiophile grade earphones, I had high expectations before even opening the box. When I did, my first impressions were swallowed by astonishment at the size – they're so small you almost lose the capsule completely in your ear canal. Saying that, they sit well, blocking out lots of noise and remained comfortable over long periods of time. You'll have to get the right sized ear-tips in place here though, otherwise the Crystals get pulled out easily.
The HiSound Crystals are held back by a lightweight cable that sends a lot of noise to your lugs whenever rubbed. It also tends to curl up and get in the way, which can be quite an annoyance. The output is commendable, though, most prominent in the lower-midranges. Bass tones are strong, which can make music sound as if it's lacking in treble. It would be harsh to say they're horrendously unbalanced though and the tiny 7mm dynamic drivers found in each tip do produce a bigger sound than the body size would have you believe possible.
The Crystals come with a standard carry case and a few ear-tips. You wouldn't be too disappointed should you invest in a pair, but there are definitely better choices for your money and when it comes to clarity, they're not as 'crystal' as the name might suggest.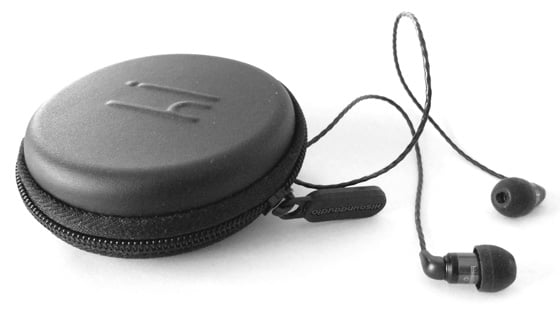 Logitech Ultimate Ears 700

The Ultimate Ears range has been long admired and show Logitech has an ear for high grade audio products. As with the HiSound Crystals, the UE700s are diddy but produce a powerful sound. The design is slicker though, slightly bigger with a red colour marking the right side and a laudable selection of fittings – four sets of tapered silicone tips and two pairs of Comply foam.
Sonically, I'd say the higher frequencies could be crisper after finding themselves overly-cooked by a smooth but dominant bass. The result could be considered rather dry, but the dual precision armature speaker found in each earphone produces a great sense of space and makes the whole shebang feel like a smokin' hot summer party.
Although it comes with cheap plastic carry case, reminiscent of a dental floss box, the UE700s are great for travellers, with an adaptor for in-flight use, as well as a sound level attenuator to keep volume steady and prevent any sudden bursts startling you.
Overall, the UE700s are a solid pair of earphones. The frequency response could be improved upon and there are better options for a three figure sum, but they can't be faulted too much.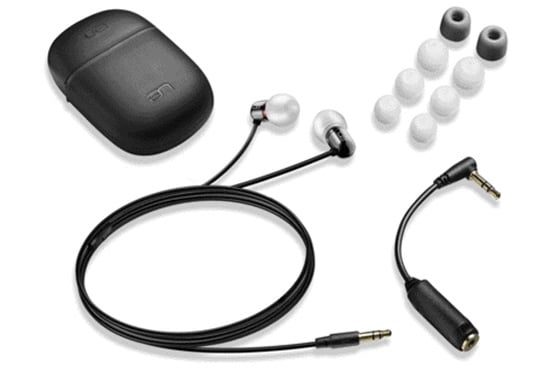 Reg Rating 80%
Price £130
More info Logitech