Ten... in-ear headphones
Aural fixation
Shure SE535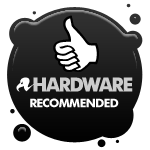 When headphones are this expensive, it seems almost pointless telling you that they're good, as it should go without saying. I'll say it anyway though – the Shure 535s are so good, it hurts.
For starters, the design is slick with Kevlar reinforced cable that, like the Sennheisers, can be detached and easily replaced. They're a comfortable fit, as long as you do the audiophile-over the ear cable placement – I couldn't get them to feel as snug otherwise.
Paying this much you'd expect some high grade tech and the 535s certainly deliver, packing Triple HD Microdrivers – one dedicated tweeter and two woofers in each ear. Boom ting. The result is a beautiful separation of instruments, a touching bass, crisp top ends and a vibrant middle, perfectly geared towards vocals. It really is a pleasurable experience and the 535s thrash the competition.
There's also fantastic noise isolation, especially with the comply foam tips and a nicely sized carry case, airline adaptor and optional volume control attachment.
It's difficult to say anything bad about a set of headphones that sound this good but is it really worth spending almost half a grand on a pair of in-ear headphones? The difference is minimal, but that gap might feel huge to an audio professional. It's less significant to an layman listener, and I'm not about to sell my body parts for a quality piece of modern technology. Actually, thinking about it, that totally depends which body part and how long they'd want it for.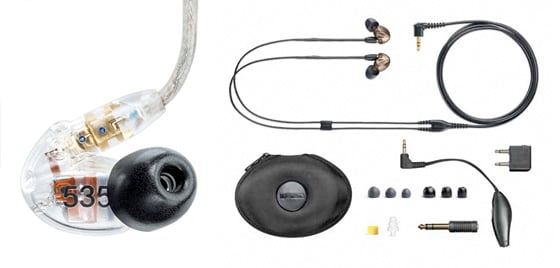 Reg Rating 90%
Price £479
More info Shure
Sony MDR-EX510LP

Due to the strange figure of the earpiece – which ironically looks like it has been shaped to perfectly mould to the auditory canal – the Sony EX510s actually turned out to be a difficult fit for me. Even with seven pairs of earplugs included, I couldn't find one that sat well and eventually settled for some of the Comply foam tips from a rival pair that helped a bit.
The cable is a little cheap and can tangle easily, but doesn't make too much noise when rubbed. I shouldn't fault them too much though, because when firmly in place, the EX510s impress, pumping out a balanced output that hits the ultra-low and shaves nothing from the top. This is achieved with 13.5mm dynamic drivers that boast a fantastically broad frequency range. Bass can feel outdone sometimes by a crisp top end that can come across a little sharp. A beautiful mid-range makes vocals sound heavenly though, and overall these deliver a vast spatial soundscape.
If the "newly developed stay-in design" was true to its word, then these would be a great buy. Sadly, they keep slipping out for me and quickly become irritating, although your mileage may vary and given their performance I can't be too harsh on them.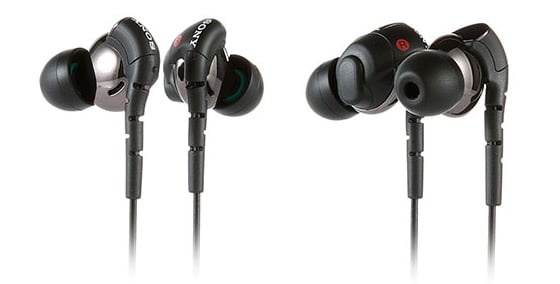 Reg Rating 80%
Price £69
More info Sony