Spotify smacked with patent suits in US and Netherlands
Wait for my brother, he's much bigger
US company PacketVideo has filed patent infringement lawsuits against Spotify with courts in the Netherlands and the US.
In the Dutch courts, PacketVideo will claim the Swedish music streaming service violated European patents belonging to PacketVideo dating back to the mid-1990s. It will argue the same in respect of a US patent – US patent 5,636,276 – in California courts across the pond.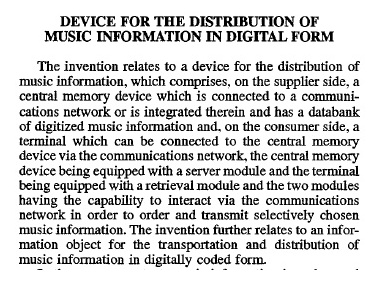 This comes just weeks after Spotify launched its US service.
"PacketVideo has a strong intellectual property portfolio, and will take any necessary action needed to protect its intellectual property and prevent the misuse of its patents," the company's general counsel Joel Espelien said in a statement.
The company has requested a permanent injunction against Spotify's service and is seeking damages and attorneys' fees.
Ten years ago, San Diego-based PacketVideo – presently owned by DoCoMo – worked on its own streaming content solution for mobile phones. In 2007 it acquired patents from Swiss firm SDC AG, known for its Java music client for mobile phones. The SDC AG office in Basel, Switzerland became the fourth PacketVideo development office in Europe.
Critics claim the company is merely a patent troll, hoping to reap large sums of money from the lawsuits themselves. Although Spotify has been around since 2008, with over 10 million users in Europe, PacketVideo appeared to have been waiting patiently to launch its suit when Spotify launched in the world's biggest music market.
Spotify says it is strongly contesting PacketVideo's claims. The patents only describe basic parts of sending "digitised music information" over a communications network and ignore the peer-to-peer network which Spotify uses to relieve the pressure on its streaming servers. ®
Bootnote
You can have a look at US patent 5,636,276 here.