This article is more than 1 year old
Doom dude says violent games lower aggression
Anger management
Legendary id Software developer John Carmack reckons videogames have a positive impact on society and reduce aggression. Needless to say, it's a view that flies in the face of typical reports on games with violent themes.
As the man behind Doom and the forthcoming shooter Rage, Carmack is constantly hounded by people wanting to know his views on the violence-in-gaming debacle. In an interview with Industry Gamers, Carmack said,
"If anything, there is more evidence to show that the violent games reduce aggression and violence".
Carmack's proof seems to point towards comparing crowds at QuakeCon and those at a college campus. "You're probably going to find a more peaceful crowd of people at the gaming convention." he says.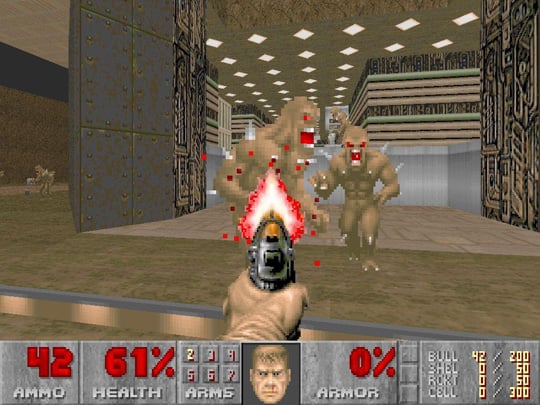 If such videogames do spur a barbaric reaction in kids, there certainly isn't enough evidence to sway the judicial system. In June, the US Supreme Court overturned a law that prevented the sale of violent games to minors.
But Carmack says that as long as parents make sure their kids play games within their recommended age limit, such videogames can be useful for letting off steam.
I have to agree, a trigger happy session on Bulletstorm the other day – after a long spell on the London Underground during this tourist season – was a real shot in the arm. ®