This article is more than 1 year old
Dual File Manager XT
Get organised
Android App of the Week The Android Market is awash with good file managers, so a newcomer really has to cut the mustard to be worthy of recommendation. In this instance, I think the new Dual XT app slices the Coleman's to perfection.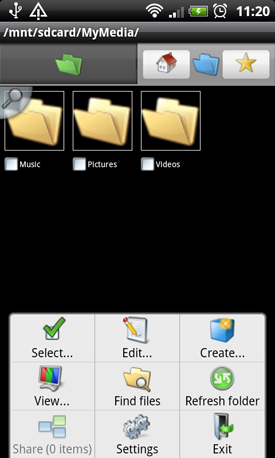 List view on left side and thumbnail view on right
What separates it from the rest of the file manager herd is its rather cunning dual-screen layout. Each half of the screen acts as a file manager in its own right so you can open up any folder in either half, then by tapping Move to #2 or Copy to #2 you can copy or move files to the folder shown in the other panel.
This makes moving stuff around very easy and lets you see with one tap of the screen that your SD card housekeeping has worked as intended and you haven't lost anything in the process.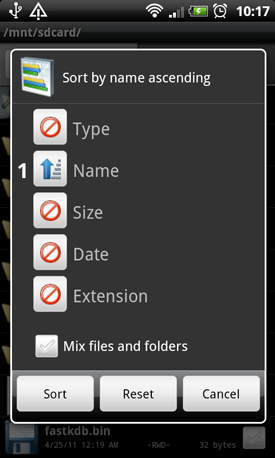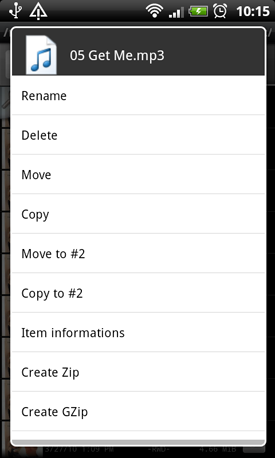 Plenty of file view and organisation options
Novel layout aside Dual XT also has all the file manager basics covered and then some including Tar, GZip and Zip archive compression and decompression, file sharing and a facility to switch between list and thumbnail views.
Also included is a useful folder bookmark function and a search option that lets you filter out files of a certain type, size or date and even peer inside archives.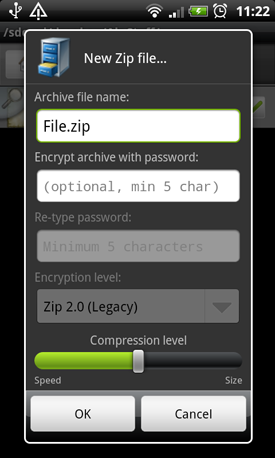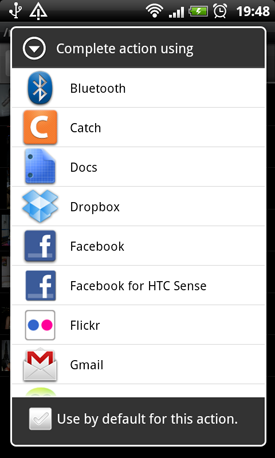 Archiving and sharing on-board too
To cap it off, the design is crisp and clean and you get an attractive selection of thumbnail images for basic file types. Granted that's a peripheral concern but I like my apps to look professional and Dual XT does.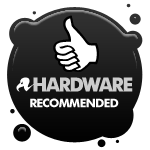 If you are short on screen space the UI menu lets you adjust several key settings including the height of the panel tabs at the top of the screen – a nice touch. The only downside is that it doesn't currently offer root support but that's a feature coming in the not too distant future.
Size 1.68MB
App2SD Yes

We make our choice of the best Android smartphone and tablet downloads every Tuesday. It you think there's an app we should be considering, please let us know.
More Android App of the Week Winners

Historypin
NASA
Dinner
Spinner
ALK
CoPilot Live
Premium HD
Lightbox

Dual File Manager XT
Twin-screen SD card explorer with a host of handy file management functions.