Content consumption rules for consumers and tablet sales will overtake consumer PC and notebook sales. That's the view of Dr Joseph Reger, Fujitsu's chief technology officer.
Reger thinks tablet sales are going to cannibalise consumer desktop and notebook sales, because consumers want to consume content more than they want to create it with a keyboard and mouse.
Reger cites the success of iPad as evidence of this. He is convinced that the disadvantages of the PC will help ensure that tablet devices sales will crossover PC/notebook sales for consumers in 2016 or so.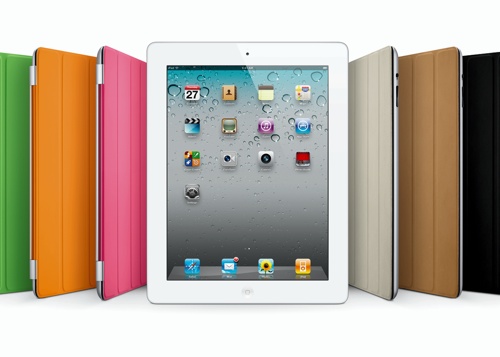 Apple's iPad 2
The CTO says that it is possible Amazon could bring out a tablet costing just $299 and that consumers could buy two of them for the price of a desktop. They would no longer need to go a special room in the house where the desktop PC is located, with tablets just left lying around and fetched whenever you needed to use one.
What this means, in his view, is that the whole consumer PC ecosystem is going to wither away and die. The Intel chips, Seagate or WD hard drives, BIOS and motherboards and PC application software are all going to fade away and become as useless as your collection of vinyl music albums, relic technology looked on with fond and exasperated remembrance.
Businesses will still need PCs and notebooks because a lot of content creation goes on, with masses of reports and PowerPoint decks and spreadsheets being created and updated.
Fujitsu has a stylus-driven Windows tablet coming out soon and an Android one, using simpler hardware, following on. Reger says app availability is crucial to tablet success, and suppliers will need app stores.
Steve Jobs is killing the desktop consumer franchise created by Bill Gates, and – if Reger is right – currently being lost by Steve Ballmer.
For Intel, Atom is absolutely crucial. Atom has to succeed to keep Intel in the many homes from which ARM is in the process of ejecting Intel. But it seems consumers would rather play with their iPad 2 than their Windows PC at the breakfast table.
Although the tablet asteroid has made a deep impact in the industry, only time will tell if Reger is right and we are at the beginning of the end of the consumer desktop/notebook era. ®
Similar topics