This article is more than 1 year old
EMC gets acceleration injection from Asankya
Mystery app delivery speed-up buy
EMC is buying part of Asankya, an application acceleration start-up whose technology is good news for cloud storage suppliers.
The buy price has not been revealed, but could be in the $5m to 10m area.
Asankya was founded in 2003 in Atlanta, GA, by CEO Scott Ryan, who has Nortel time in his CV, and chief technology officer Dr Raghupathy Sivakumar, both of whom are joining EMC. The technology involves a Cloud Acceleration Network (CAN) with end-points at client's sites. The endpoint node uses real-time TCP/IP optimisation, packet memory and multi-pathing to speed I/O by what Asankya calls parallel networking.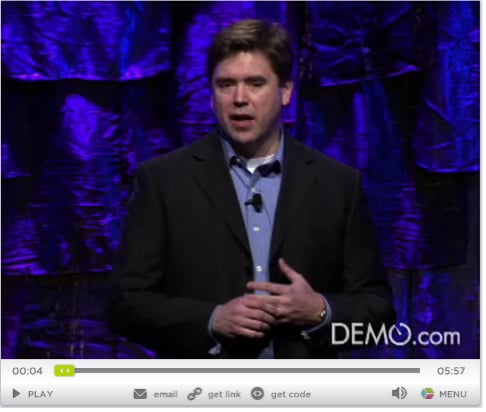 Asankya CEO Scott Ryan seen on DEMO 08 video.
Sivakumar developed the concept doing research at the Georgia Institute of Technology.
Asankya's website has been taken down but at time of writing a LinkedIn entry still exists. This entry, probably written in 2008 or thereabouts, states:
Asankya began testing of its network, Hypermesh, in 2007, in multiple geographic locations and on 8 different Tier I/II Internet Service Providers. Asankya is in active beta testing with several customers in the cloud storage, cloud applications, video conferencing, and streaming media markets. Hypermesh will be launched in 1Q2009.

... Asankya is backed by investors including Veritas Venture Partners, In-Q-Tel, Seraph Group, Georgia Research Alliance, and several distinguished individual investors.
We understand Asankya had more than $2.5m in funding by the end of 2008, and that the individual investors included Steve Chaddick, a co-founder of CIENA, and Frank Bonsal, a co-founder of NEA.
Asankya, which seems to be a pretty stealthy operation, also has a Friends of Asankya Facebook page, and this states:
Asankya has developed patent-pending technology that intelligently characterises the network in order to manage data flows. Asankya's Hypermesh service enables each packet of a data stream to be sent along a different network path, dynamically avoiding bottlenecks and congestion points that currently limit speed and quality, while still maintaining packet order. As more applications, data, and media services move to the cloud, Asankya's innovative capabilities enhance the performance of cloud-based services for a fast, secure, and globally consistent experience.
Apart from this, though, the Facebook entry is basically empty, except for a release saying Asankya was selected as one of the Top 10 Innovative Technology companies in Georgia by the Technology Association of Georgia (TAG), the state's leading technology organisation, in 2009.
Another description of Hypermesh says: "Asankya provides seamless transport of realtime, real-content over all IP networks supporting HD quality and two-way interactive content not well addressed in today's content delivery networks and peer-to-peer solutions."
"The company's core enhancing technology, Parallel Networking, intelligently reads and characterizes IP networks in real-time at the packet level – avoiding traffic blockers that impede content delivery and the end-user experience ... The network provides seamless multimedia delivery driven by the Asankya's Parallel Networking technology."
There is a DEMO 08 video describing the technology here, presented by Scott Ryan, and it is worth watching, as it demonstrates both media streaming and data uploads being accelerated.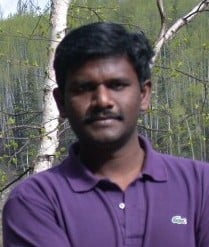 Sivakumar (right) now lists his employment on LinkedIn as technologist (Atlas) at EMC, and says he's been there since May this year. ATLAS is an information governance something at EMC and seems to have nothing whatsoever to do with application delivery acceleration.
Ryan's LinkedIn entry says he is in IDK at EMC, again since May. IDK means, by the way, "I don't know."
What's the net of this? EMC seems to have bought its own WAN optimisation technology that can be used for accelerating the delivery of content to and from cloud storage repositories: think Mozy maybe. It could also be used, we're guessing, for delivering data between WAN-separated data centres, and VPLEX GEO, the VMAX array wide-area federation technology, might have a use for that. ®