Sony Vita to control PlayStation 3
Wii U, me too
---
Sony is touting a new feature for PlayStation 3 that uses the forthcoming PS Vita as a controller, in a way that sounds suspiciously similar to Nintendo's next-gen console, the Wii U
Sony Europe's Phil Rogers talked-up the Vita's Wii U-like capabilities at the Develop Conference 2011 this week, Eurogamer reports.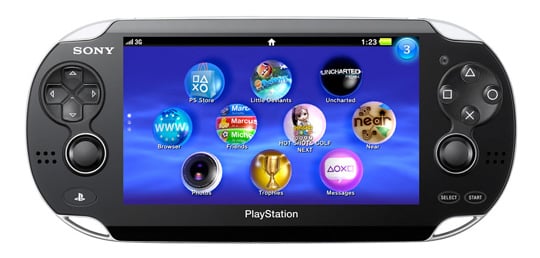 "Here's a few boring technical ideas: you could drive a display from a PS3 game… send data down to Vita and Vita can display it," he said.
According to the R&D Manager, the Vita's gyroscope and controls - including the rear-touchpad - could be used as a control device for a PS3 game too.
"You can run software on both devices and use the network to sync the game states. And that's pretty good, because you then have the processing power of PS3 doing that work, Vita [handling] fancy graphics - however you want to do it. You're not sacrificing the PS3's CPU to be able to have a rich experience on Vita."
Sony went on to demonstrate the Vita's cross-platform playability, highlighting the Remote Play function, which'll be available from launch. That allows users to stream video content from their PS3 to the Vita.
However, it's the 'Continuation Play' we're looking forward to the most, being able to play a game on one device and take it on the move with the other.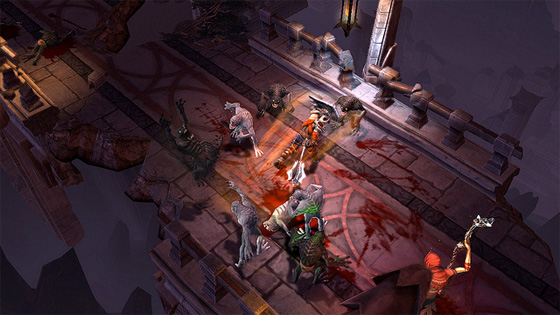 As it stands, the only announced Vita game that uses this function is Ruin, a Diablo-esque RPG pictured above, however more will no doubt follow.
If Vita - expected in late October - effectively turns the PS3 into a Wii U, what effect will that have on Nintendo's plans to launch its next-gen console in 2012?
The Wii was a huge success much due to its unique selling point of motion control, but if the Wii U has nothing cutting-edge except slightly better graphics, it risks falling flat on its face, especially with its competitors gearing up their respective followups.
And after last week's stock drop due to 3DS price cuts, that would be the last thing Ninty needs right now. ®