NASA Legonauts set for Jupiter voyage
Cheeky Yanks do a PARIS
---
NASA has rather cheekily taken a leaf out of our Paper Aircraft Released Into Space (PARIS) project manual and is set to launch three miniature astronauts on its Juno mission to Jupiter.
Naturally, this being NASA, a common-or-garden Playmonaut simply isn't up to the job, and the agency tapped Lego for $15k worth of aluminium miniatures.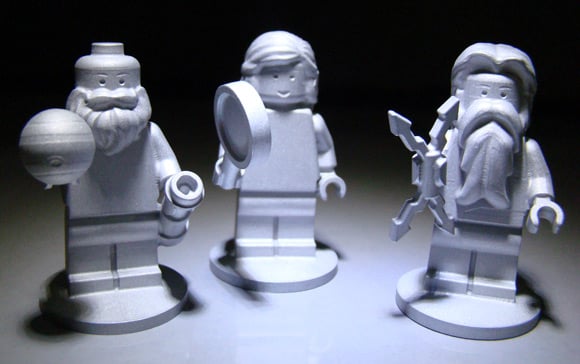 On the left we have Galileo, who in 1610 discovered four moons orbiting the gas giant: Callisto, Europa, Ganymede and Io. On the right is Jupiter himself, suitably armed with a thunderbolt, while his missus Juno is in the middle.
She's obviously tasked with doing the cooking during the five-year trip, and although NASA claims she's holding "a magnifying glass to signify her search for the truth," it's clearly a frying pan.
The point of the Legonauts is to "inspire children to explore science, technology, engineering and mathematics," NASA explains.
Juno is currently sitting atop a bloody big United Launch Alliance Atlas V 551 rocket at Cape Canaveral Air Force Station. Its first launch opportunity is at 15:34 GMT tomorrow. ®