Octovo Solis e-book reader lamp
Strike a light
---
Accessory of the Week No question, the Octovo Solis is the snazziest clip-on e-book reader light I've seen, and possibly the one that's the most practical to use too.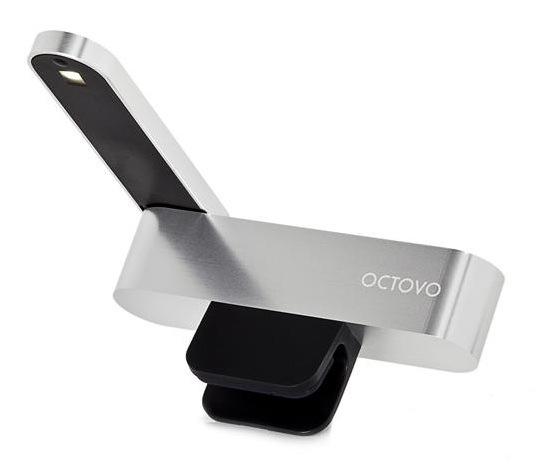 Strike a light
All it is is an oblong unit cut from aluminium with a plastic doobry on the bottom so it will sti neatly atop your reader. There's a rubber pad inside the clip to ensure a snug fit, but it's not spring loaded.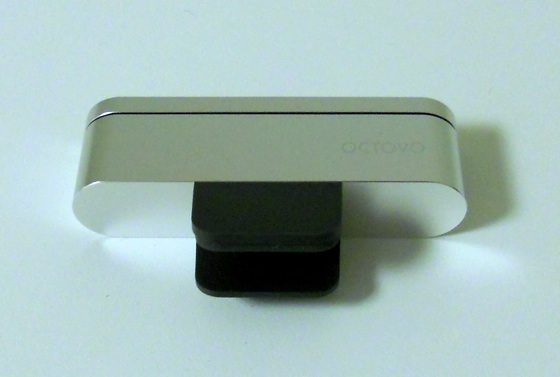 Compact - 80 x 15 x 20mm - when closed
The top of gadget rotates around the left end, forming an arm with snap-to points every 90 degrees, though it stays steady if you leave it between them. The LED is on the bottom of the arm. Rotate the light through 180° and you expose a cover that slides toward the pivot then back out again so you can lift if free and slot in place the single AA battery provided.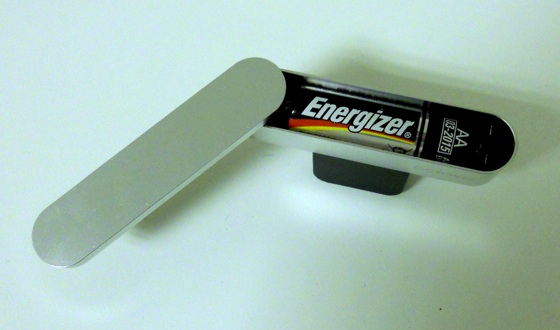 Power from a single AA
The one on my test unit was very tight at first and had to be prized out. After a couple of goes it became loose enough to work as promised, but then it occasionally came free of the restraints and rattled. Closing the light holds the cover securely.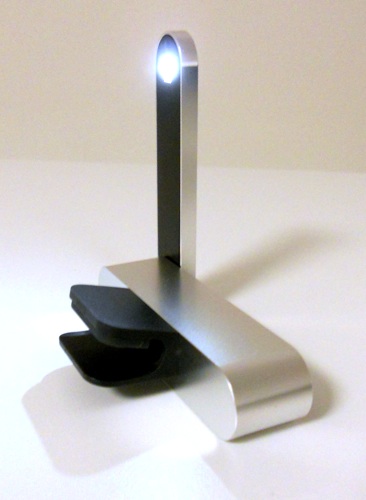 Light Emitting Doohickey
Extend the light arm over the front of your reader, and the LED turns on automatically. Push it back, or continue rotating it round and the light goes off.
Even with the battery in, the Solis doesn't add much to the weight of your reader, and it took a lot of very vigorous shaking to get it to fall off my Kindle.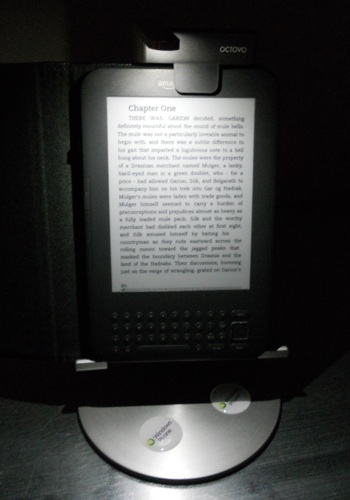 Good light at night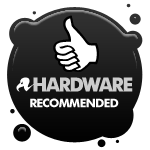 And it produces a decent amount of illumination too. There's only one intensity available, but it wins over the M-Edge Illuminator Touch, which has three different light levels, by being untied to a specific make of case. On the downside, the Octovo is slightly more expensive, but it's a much cooler design. ®

Octovo Solis e-book reader lamp
Clip-on light for any e-book reader.