A components manufacturer claims to have made the industry's smallest aspherical glass lens which has potential to kit-out smartphones with built-in projectors.
Of course, the idea is nothing new. Projectors have been implemented in phones before, but never really took off with the additional bulk being among the issues.
The Alps FLGS3 lens measures up at less than one cubic millimetre – you can get grains of sand bigger than this. Aspherical glass tech is already utilised in underwater cabling and base stations, as well as some handheld projectors. However, the lenses have never been this small, and now the company is looking to hit the world of consumer appliances, with its sights firmly set on the smartphone industry.
And while it could also be used for smaller Pico handheld projectors, it's the FLGS3's mobile applications that raises eyebrows most, as this minute lens tech could be implemented in a smartphone without compromising the overall size of the handset.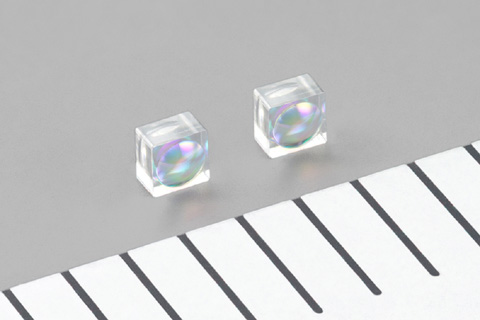 When Pico projectors were first appearing, there was much talk of an abundance of smartphones having built-in projectors. Perhaps we're finally about to see the things take off.
Samsung launched the Galaxy Beam over in Singapore last summer, which also featured a built-in projector. A year on, the light seems to have faded on that particular Galaxy.
The FLGS3 Series lens is available now. Mass production and shipping started last week. Perhaps, instead of squinting at small screens during the daily commute, we'll soon be watching our movies on the ceiling of a bus. ®