HD ready
The Nikon D5100 is able to shoot 1080p HD video at 24, 25 or 30fps. Movies are captured as MOV files using MPEG-4 AVCHD/H.264 codec. Uncommonly for an entry-level DSLR it also offers full-time contrast-detection autofocus during video recording, including face detection and 3D tracking, which produces smooth focusing results in static situations but struggles with switching focal planes when subjects or camera are moving.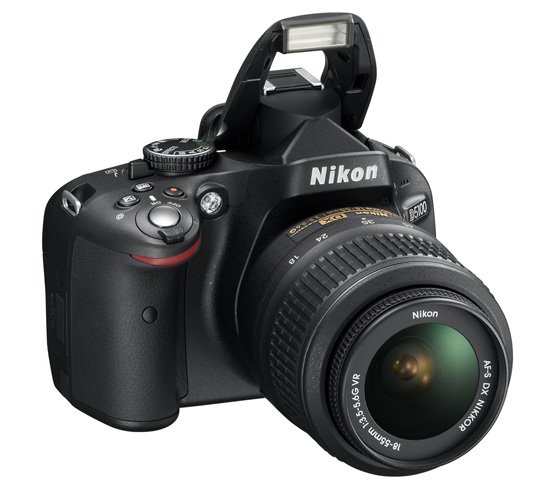 Not perfect, but not too much to complain about either
Zooming while filming also results into less than smooth moments. Magnification changes are achieved by directly turning the lens barrel, but as this is not as smooth as that of a camcorder, as the zooming action will at times appear twitching or jumpy. The D5100's internal monaural microphone does a good job but the noise caused by the lens autofocus vibration is quite loud. Thankfully the D5100 has been designed with external stereo connectivity with a 3.5mm jack. Nikon also offers its own optional ME-1 stereo mic.
Verdict
The D5100 is evidence of Nikon fine-tuning its entry-level range for a users that demand increasingly more complex, all-round DSLRs but expect greater ease of use and creative extras too. While I thoroughly enjoyed shooting with the D5100, the camera is by no means perfect. Lack of some of the most useful physical controls such as the a depth of field preview button may disappoint some users. Yet the D5100's good battery life, versatility and ability to deliver virtually the same image quality of the D7000, adds up to a DSLR that is pretty good value for money. ®
Catherine Monfils is a professional photographer specialising in portraiture, lifestyle and fashion.
More Camera Reviews…

Ten…
Pocket compacts
Leica
X1
Canon
EOS 600D
Fujifilm
Finepix X100
Nikon
D7000

Nikon D5100 16.2Mp DSLR
Nikon mixes sophistication and fun features to deliver a DSLR with nearly all the trimmings.
Price:
£670 (body-only), £780 (18-55 VR lens kit) RRP