Facial recognition tech proves Randi AND Mark are the same Zuck
Facebook's photo-tagging service uncovers shocking truth
World Exclusive After spending literally minutes researching photos of Facebook co-founder Mark Zuckerberg and his older "sister" Randi on the interwebs, The Register can exclusively reveal that the siblings are in fact ONE AND THE SAME person.
Ironically, we uncovered the shocking truth with the help of Facebook's ground-breaking photo recognition technology, which usefully scans the faces of hordes of people that slavishly occupy the social network.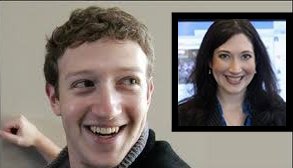 Tag, you're it, Mark...
During our brief investigation that followed a tip-off from an avid reader of these pages, it became almost immediately obvious that Randi was merely a cunning-Web2.0-figment of Mark's computer-chipped imagination.
El Reg was first alerted to the possibility that Mark had been posing in frocks alongside American sweethearts such as Barbara Walters and Chelsea Clinton in an elaborate ruse to gain more friends on Facebook, when Randi announced she was moving on from the dominant social network earlier this week.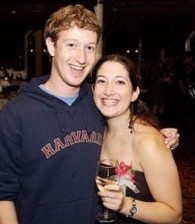 This heavily photoshopped image in fact
marked out two Marks when scanned
by Facebook
Why would a Zuckerberg EVER LEAVE the book of face house, we pondered?
Within seconds a eagle-eyed Reg reader, who carries the surprisingly anonymous Google+ handle of Brazened Rick Rug, spotted that Mark was Randi. Or, just to muddy the waters even further, "MANDI WAS RARK!"
Our suspicions were nearly confirmed after a cryptology expert, who wishes to remain anonymous, broke the code in Mark's sister new company name, RtoZMedia.
He explained that the moniker wasn't only an anagram for the ominous "Admit Zero", but that it also spelled out "Amortized", which – as everyone knows – is about either LOANS or ASSETS.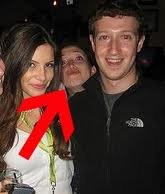 More clever camera trickery busted
by photo recognition tech
Finally, we nailed Zuck by using the great man's very own facial recognition technology which has upset Germans, but apparently made the rest of the Facebook world REALLY happy.
The evidence is staggering, despite that Facebook is yet to provide your humble author with a statement 'fessing up. Come on, Mark, we urge you. Get in touch. ®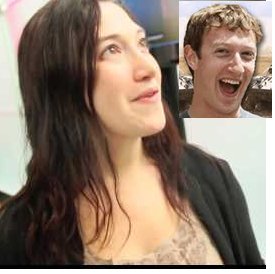 Gotcha!