This article is more than 1 year old
Sharp Aquos Quattron LC-40LE831E 40in LED 3D TV
Yellow pixel net set
Review I reviewed Sharp's first Quattron TV last year, and although it was rather pricey I was impressed by the image quality that it provided thanks to its innovative addition of a fourth yellow pixel to the standard mix of red, green and blue.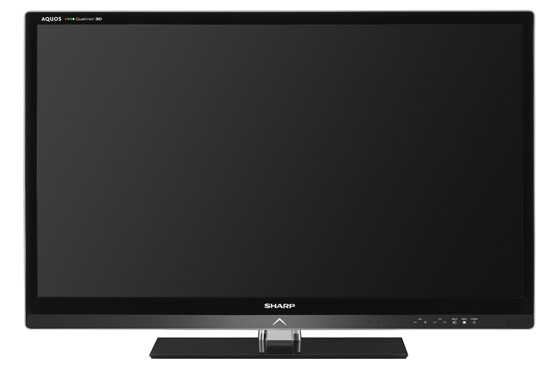 Jaundiced view? Sharp's Quattron LC-40LE831E screen features yellow pixels
But while Sharp was doing its own thing with yellow pixels, the rest of the industry was focusing on 3D and Internet connectivity, leaving Sharp looking a little bit behind the curve in those areas.
Sharp did launch a 60in set with 3D capabilities last year, but at over £3000 that was hardly going to fly off the shelves at John Lewis. So this new second-generation Quattron is really an attempt to catch up and bring together all the latest features whilst also offering more modest screen sizes and pricing.
I tested the 40in LE831E model, which you can buy direct from Sharp for £1099, although you can save a good £200 on that price if you shop around online. That puts it in line with similar 3D-capable sets such as the Samsung UE40D6530. There's also a 46in model that Sharp lists at £1349, with similar savings available online.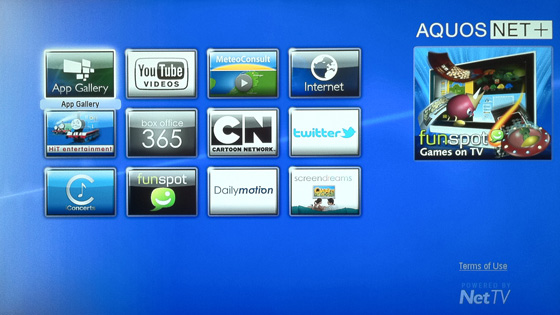 On-line services don't include the BBC iPlayer
This year's model looks very similar to its predecessor, with a slimline backlit LED panel that measures just 34mm thick. Tucked around the back of the unit you'll find four HDMI interfaces, along with SCART, composite and component video, analogue and digital audio, three USB ports, CI slot, and a Freeview HD tuner.