The dormant holographic storage volcano has rumbled, reminding us that it's not extinct and may yet erupt.
As a reminder, this optical storage format came hot on the heels of previous storage successes: compact disks, magneto-optical drives, DVDs, and then Blu-ray. Blu-ray never reached the same relative scale of popularity as DVDs, but at least it is ongoing, whereas the subsidiary that was Plasmon's UDO belched forth a lot of gas but little lava, and that flow came to a stop when Plasmon closed down.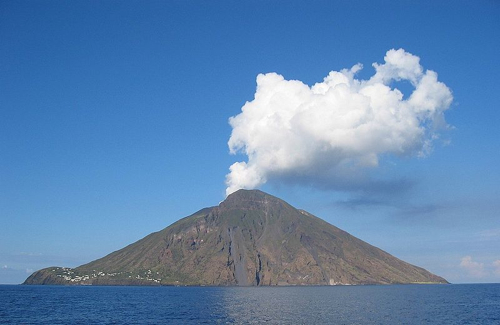 Stromboli
Holographic storage appeared to show promise, but the interest subsided as InPhase more or less collapsed.
So where there once was such promise, only Blu-ray remained – a holographic remnant – and we all more or less supposed that holographic storage was over.
It isn't.
General Electric
General Electric has renewed interest in the format, coming up with a holographic platter. But, and a big "but", there is no drive manufacturer.
GE Global Research has run a demonstration that uses micro-holographic recording material and can record data at Blu-ray speed and, GE says, with drives not dissimilar from Blu-ray and DVD drives, not that such a drive exists. That means a blue laser is used.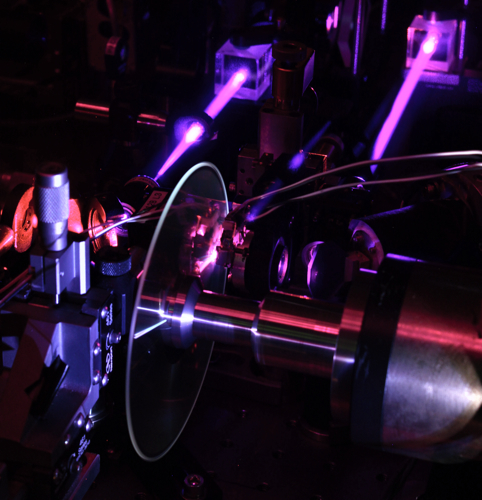 GE holographic storage demonstration.
No actual disk that anyone could buy exists yet either. All the company has is a holographic recording media technology. It says that a GE holo disk, of Blu-ray physical dimensions, would "match the capacity of 20 single-layer Blu-ray discs, 100 DVDs or the hard drive of most laptop computers" – meaning a 500GB capacity. The development team is working on refining the material to support a 1TB or greater capacity disk.
What does Blu-ray speed mean? There are many Blu-ray recording speeds, ranging from 1X at 4.5MB/sec to 12x at 54MB/sec. A 12x equivalent GE holo disk writer would need 2.57 hours to fill up 500GB. That seems a long time, but a 1X equivalent speed would need 30.86 hours to fill up a 500GB disk, and that is an age.
GE is looking for partners to license its holo-recording media technology and build drives. The applications of this could be commercial archiving and the consumer market. With video downloads increasingly happening over the net, DVD sales crumbling, and Blu-ray videos not really taking off, the consumer application looks to be a forlorn hope.
The commercial archiving application would need demonstrably longer archive life than tape, and/or better recording and reading speed, and/or much easier media management. These are all unknowns with GE for now.