Orange is again rewarding its customers with film content after teaming up with iTunes to offer a free movie download every week.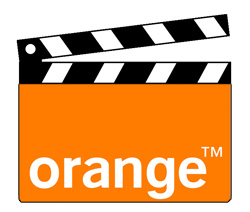 The company's new service Film to Go lets Orange customers grab one free film every Thursday to watch on their PC, laptop or iOS device. As with other rentals over iTunes, content will only be available for 30 days and must be finished within 48 hours of its first play.
During the remainder of August, customers have the chance to see The Wrestler, The Ghost and Che: Part One.
In order to take advantage of the offer, interested customers must request a redeem code through a text message. That'll cost 35p, but it's a hitchhike from there, as long as you have iTunes set up.
Orange has had strong ties to the movie industry for quite some time, offering its customers 2-for-1 cinema tickets every Wednesday. So if the fickle weather prevents a mid-week mashup, stay-at-home Orange customers can still get a film fix. ®