Review After years of computer journalists telling me – erroneously, I hasten to add – that my next desktop PC will be a laptop, it's pleasing to see manufacturers such as HP trying to make it happen.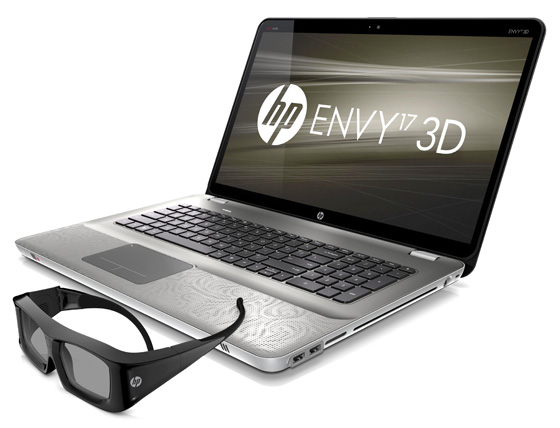 Viewing spectacle: the Envy 17 3D is a big beast but HP has managed to keep it looking clean and stylish
What do I hate about laptops? A keyboard with lots of keys missing; a pointing device less accurate than a Star Wars Stormtrooper; a crappy graphics card that struggles with its own half-arsed display let alone a second one; gaming frame-rate akin to a slideshow; less memory than the £5 USB stick in my pocket; less hard disk space than the £40 portable drive in my other pocket; and a price tag that would buy me three desktop PCs – better ones, too.
Now take the HP Envy 17 3D: it's as if the company took my list of complaints and focused on striking them off one by one – except for the last.
This is a product that feels as well-endowed as a decent desktop computer, including pretty good gaming performance and 3D entertainment to boot, while remaining portable. Sure, it's no notebook and weighs well over 3kg, but you can lug it effortlessly from room to room, whenever the fancy takes you.
The HP Envy 17 3D is built inside a metallic grey textured clamshell case that has been designed with notebook-style rounded edges and corners. You could slip it into a bag without it snagging, although it's probably too big for most laptop shoulder bags.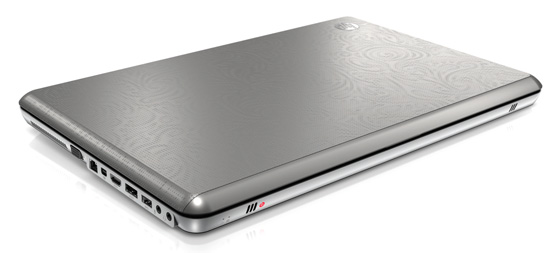 HP wants you to know that the Envy 17 is still portable, and has designed the case accordingly
Opening the case reveals a full-size keyboard with numeric keypad and a large trackpad (HP calls it a 'Clickpad') off-centre to the left in front. The keyboard action is lovely but I found the Clickpad difficult to master: my sharp taps were not always interpreted as clicks in the main area, so I had to keep looking down in order to locate the designated left-and-right click areas instead.